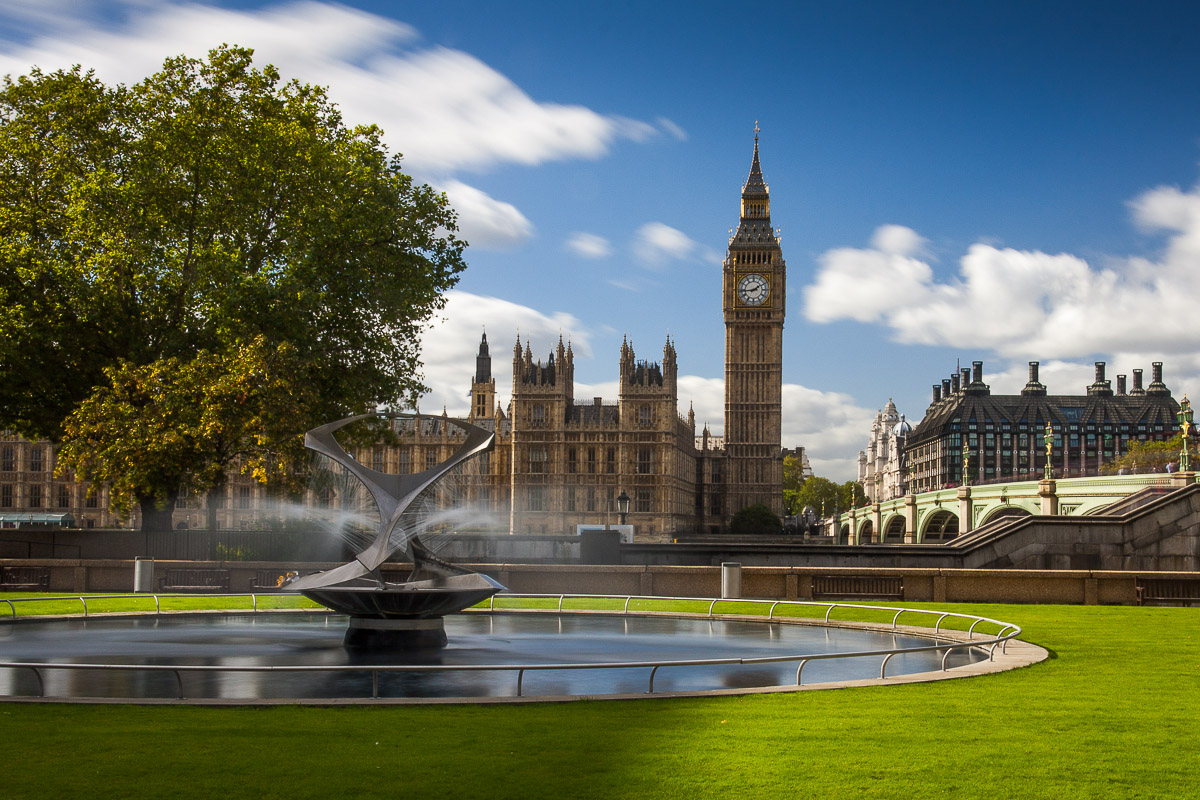 Big Ben by Day
This is a somewhat different view of Big Ben taken from across the Thames. In the foreground is the fountain in the grounds of St Thomas Hospital. Westminster Bridge is just visible to the far right.
You can buy a photographic print or canvas print of "Big Ben by Day" online here. Similar images may be available or specific images may be commissioned by contacting me.
Photograph Copyright Tim Jackson. A licence may be purchased to use this image online here.