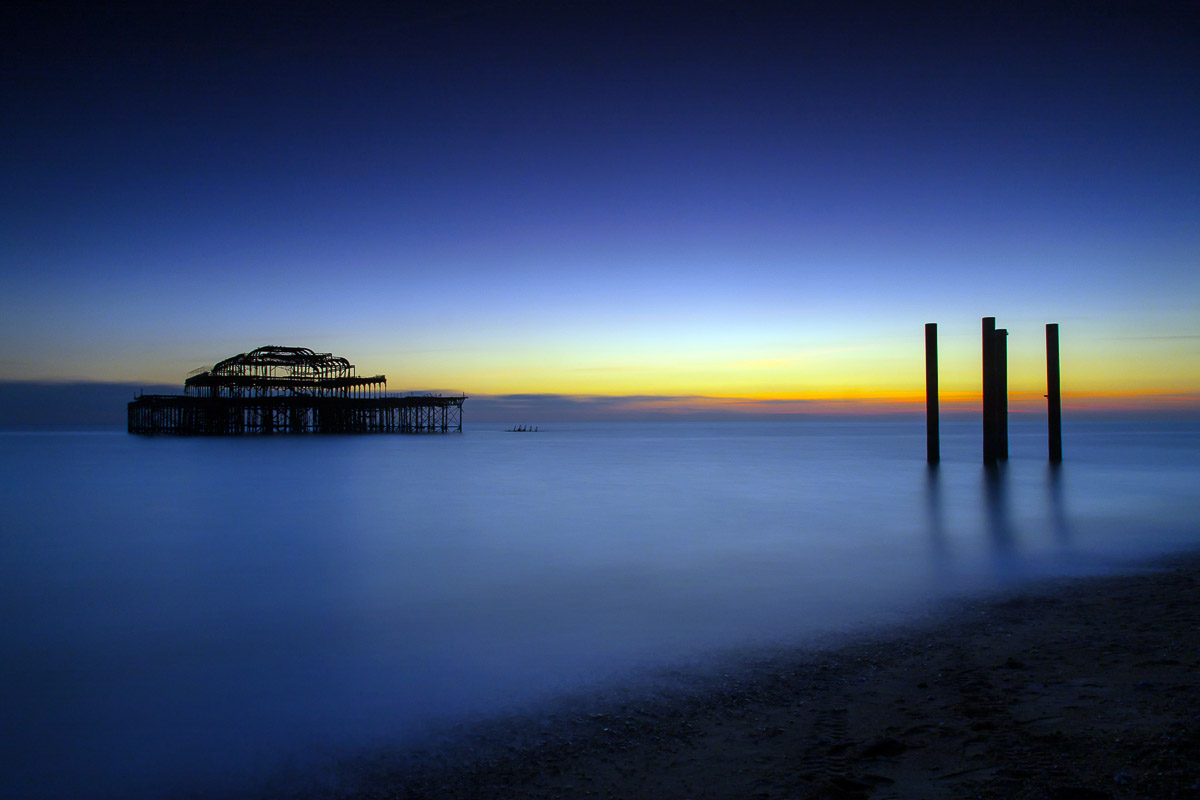 Brighton Pier at Last Light
When the sun dips below the horizon marks the start of the blue hour for photographers where the camera can pick up some pretty intense colours. This long exposure of Brighton's West Pier during the blue hour captures the last light of the day.
You can buy a photographic print or canvas print of "Brighton Pier at Last Light" online here. Similar images may be available or specific images may be commissioned by contacting me.
Photograph Copyright Tim Jackson. A licence may be purchased to use this image online here.