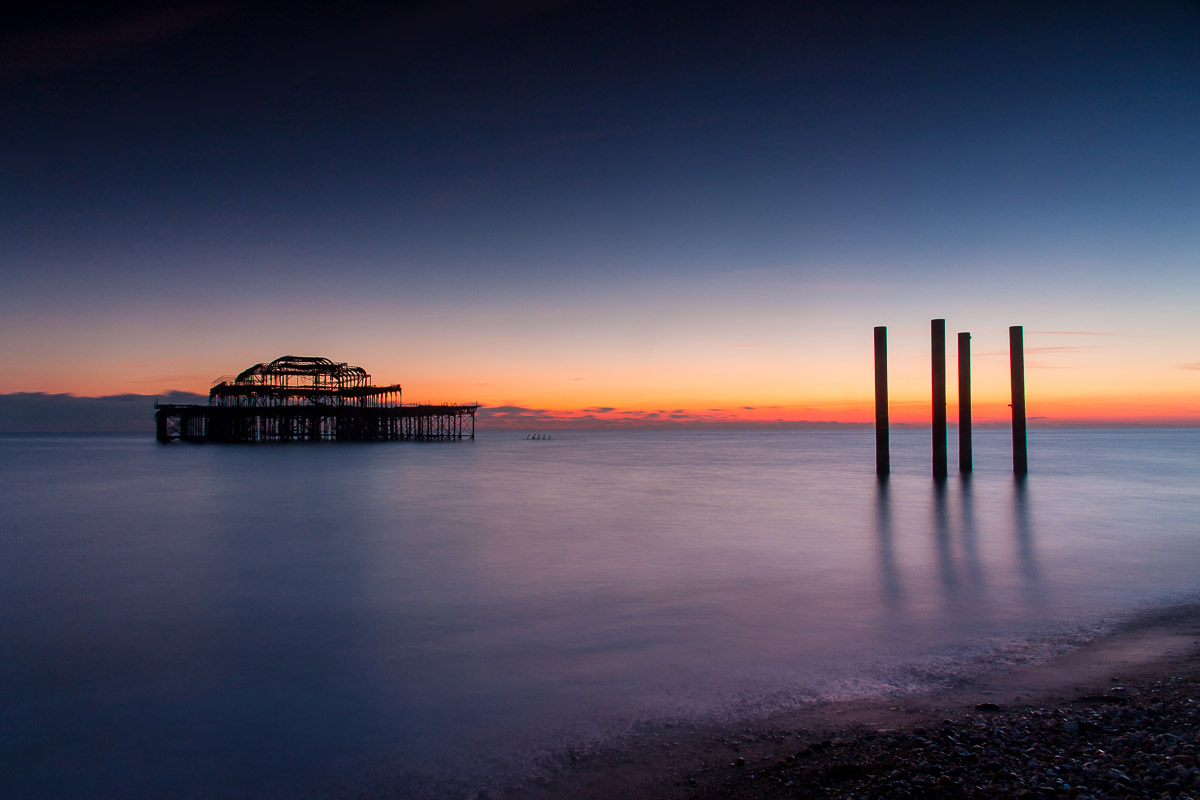 Brighton West Pier Sunset
This colourful sunset silhouettes the remains of the Brighton West Pier. The warm sunset is contrast with the deep blue sky and the long exposure gives the water a soft appearance. The remains Brighton West Pier have attracted many photographers over the years. More information can be found on Brighton West Pier on the West Pier Trust website.
You can buy a photographic print or canvas print of "Brighton West Pier Sunset" online here. Similar images may be available or specific images may be commissioned by contacting me.
Photograph Copyright Tim Jackson. A licence may be purchased to use this image online here.