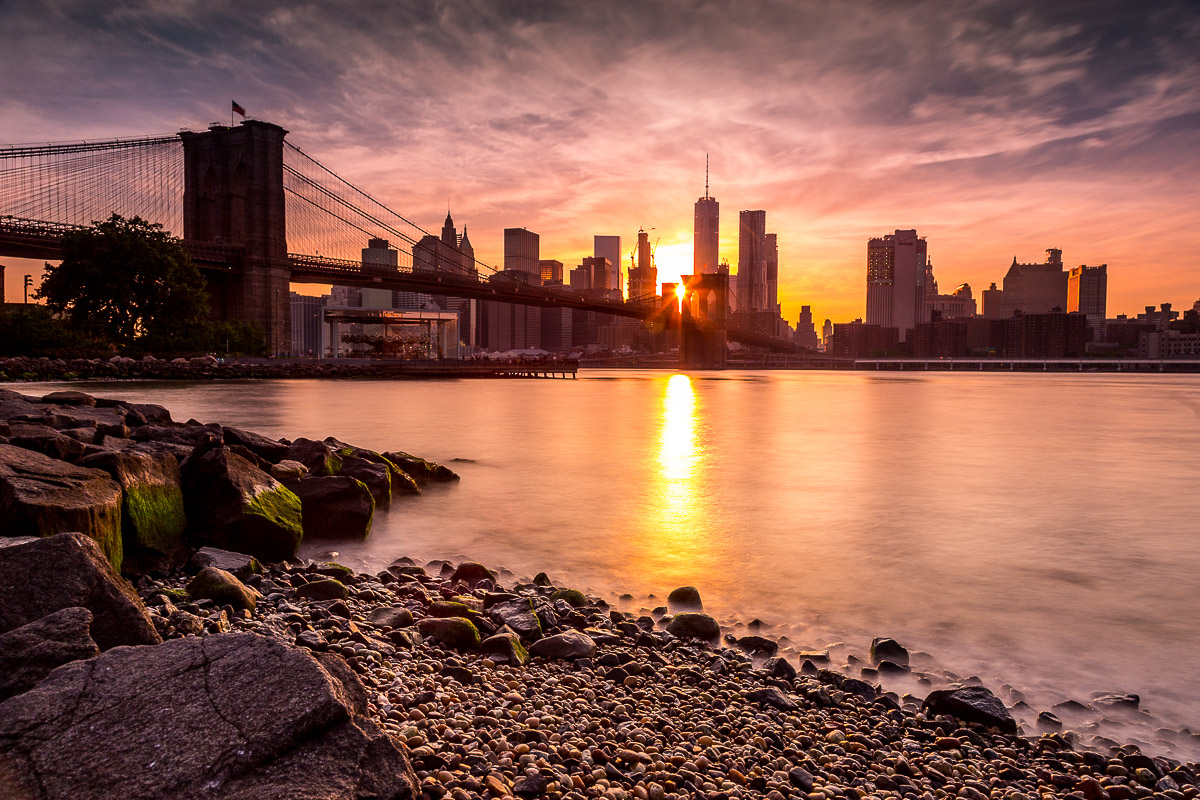 Brooklyn Bridge Sunset
When experiencing New York there is nothing quite like a Brooklyn Bridge Sunset. I spent the morning in Brooklyn and returned across the Brooklyn Bridge in the afternoon to visit One World Trade. I noticed conditions looked good for sunset so I seized the moment and walked back across the Brooklyn Bridge and round to the pebble beach to get set up. After the long walks back and forth over the Brooklyn Bridge I was rewarded with this beautiful Brooklyn Bridge Sunset photograph and several others of the Brooklyn Bridge at dusk.
You can buy a photographic print or canvas print of "Brooklyn Bridge Sunset" online here. Similar images may be available or specific images may be commissioned by contacting me.
Photograph Copyright Tim Jackson. A licence may be purchased to use this image online here.