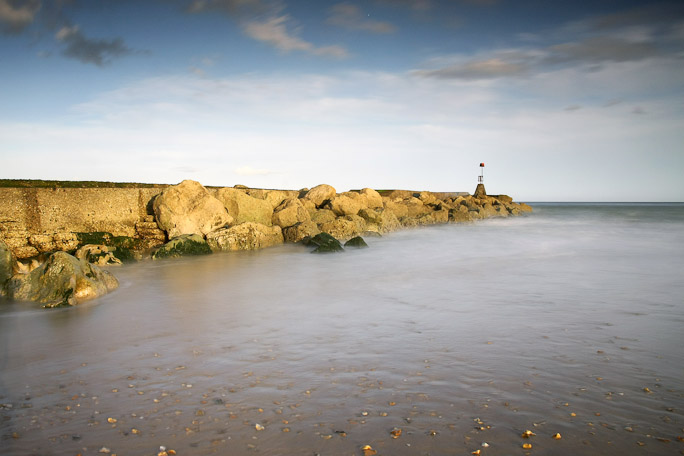 Calm Seas
This long exposure of the groyne at Hengistbury Head captures the water swirling around the iron stone doggers (the boulders used to make the groyne). The sea was quite calm on this evening so my plan to capture a wave breaking over the groyne will have to wait for another day when the sea is choppier.
You can buy a photographic print or canvas print of "Calm Seas" online here. Similar images may be available or specific images may be commissioned by contacting me.
Photograph Copyright Tim Jackson. A licence may be purchased to use this image online here.