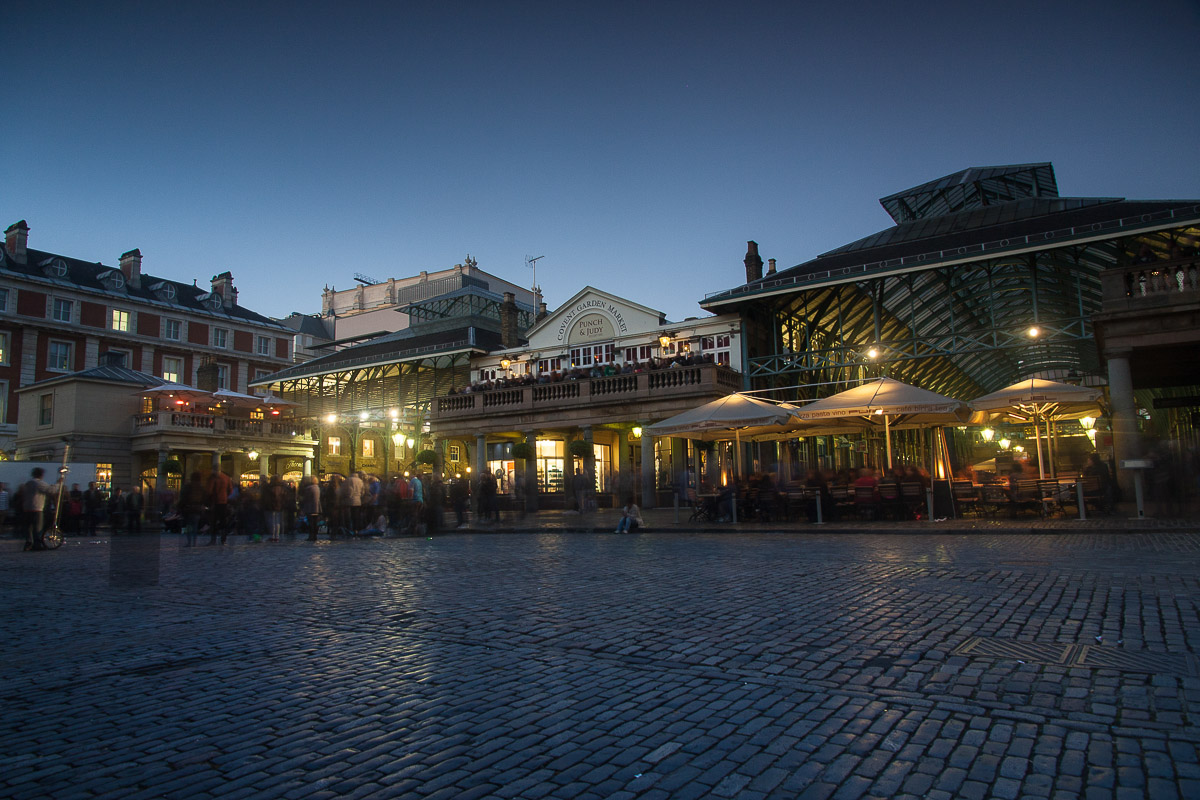 Covent Garden at Dusk
This photograph is of Covent Garden, a popular market in London. During the day people come to look around the market and watch street performers. During the evening and at night people are able to dine in the restaurants in the market. This image was taken at dusk and a street performer is still drawing a crowd off to the left.
You can buy a photographic print or canvas print of "Covent Garden at Dusk" online here. Similar images may be available or specific images may be commissioned by contacting me.
Photograph Copyright Tim Jackson. A licence may be purchased to use this image online here.