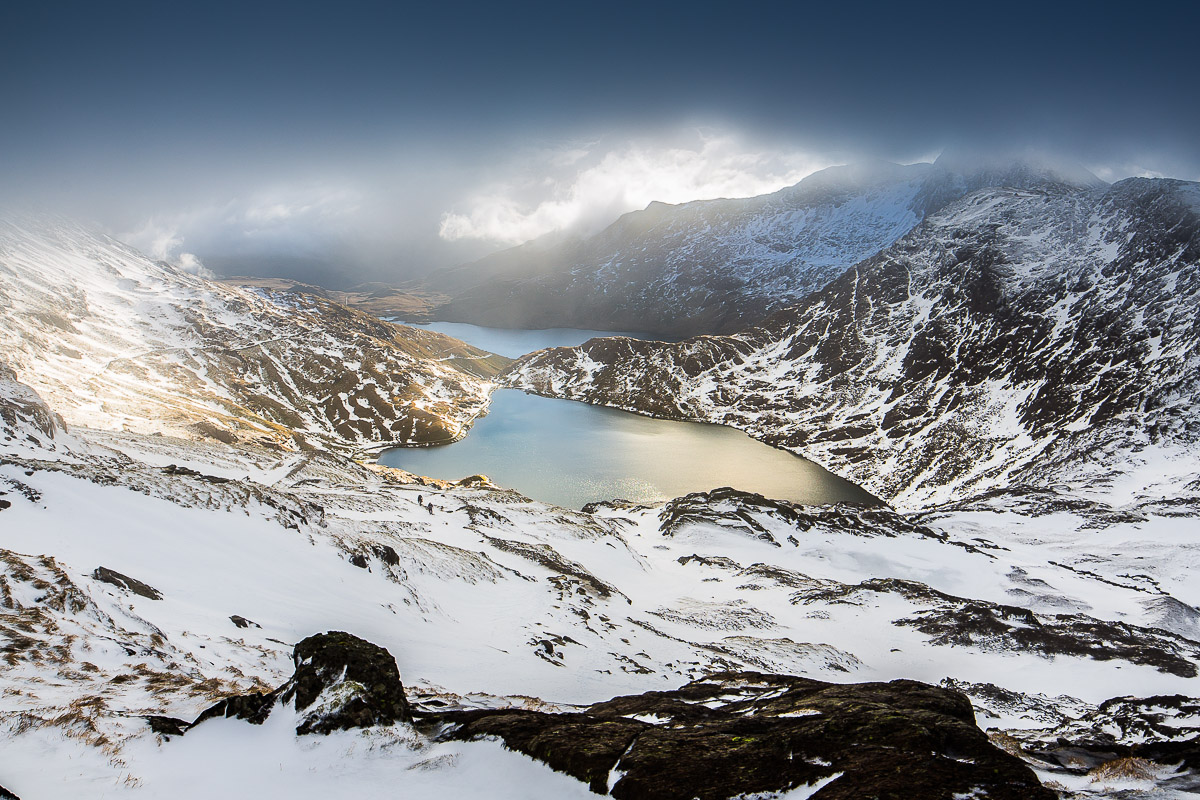 Glaslyn in Winter
Having hoped for a dramatic sunrise over Glaslyn from near the summit of Snowdon, I hiked the Pyg Track starting a 3:30 in freezing rain and sub zero temperatures. Fog descended and completely obscured the sunrise. A brief break in the fog about an hour after sunrise offered this view.
You can buy a photographic print or canvas print of "Glaslyn in Winter" online here. Similar images may be available or specific images may be commissioned by contacting me.
Photograph Copyright Tim Jackson. A licence may be purchased to use this image online here.