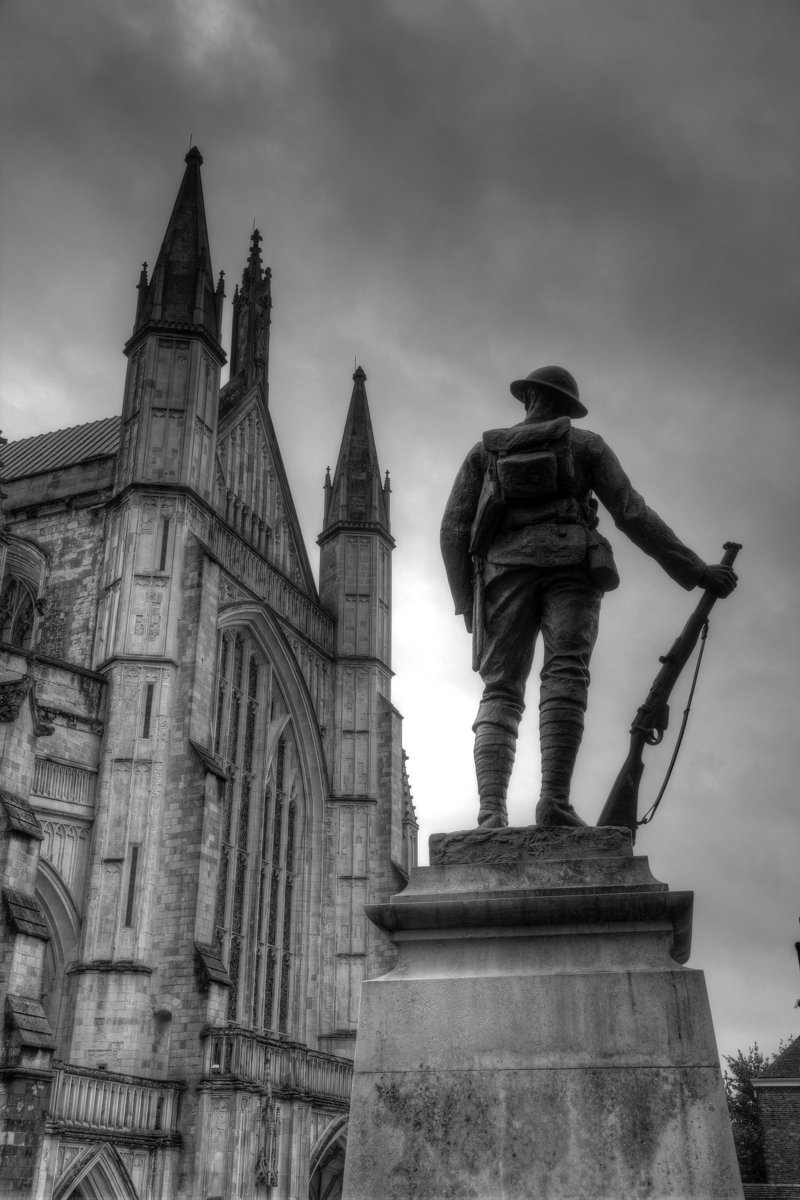 In Their Memory
The King's Royal Rifle Corps Memorial is located in the grounds of Winchester Cathedral, Hampshire. While normally photographed from the front, this prospective includes Winchester Cathedral in the background.
You can buy a photographic print or canvas print of "In Their Memory" online here. Similar images may be available or specific images may be commissioned by contacting me.
Photograph Copyright Tim Jackson. A licence may be purchased to use this image online here.