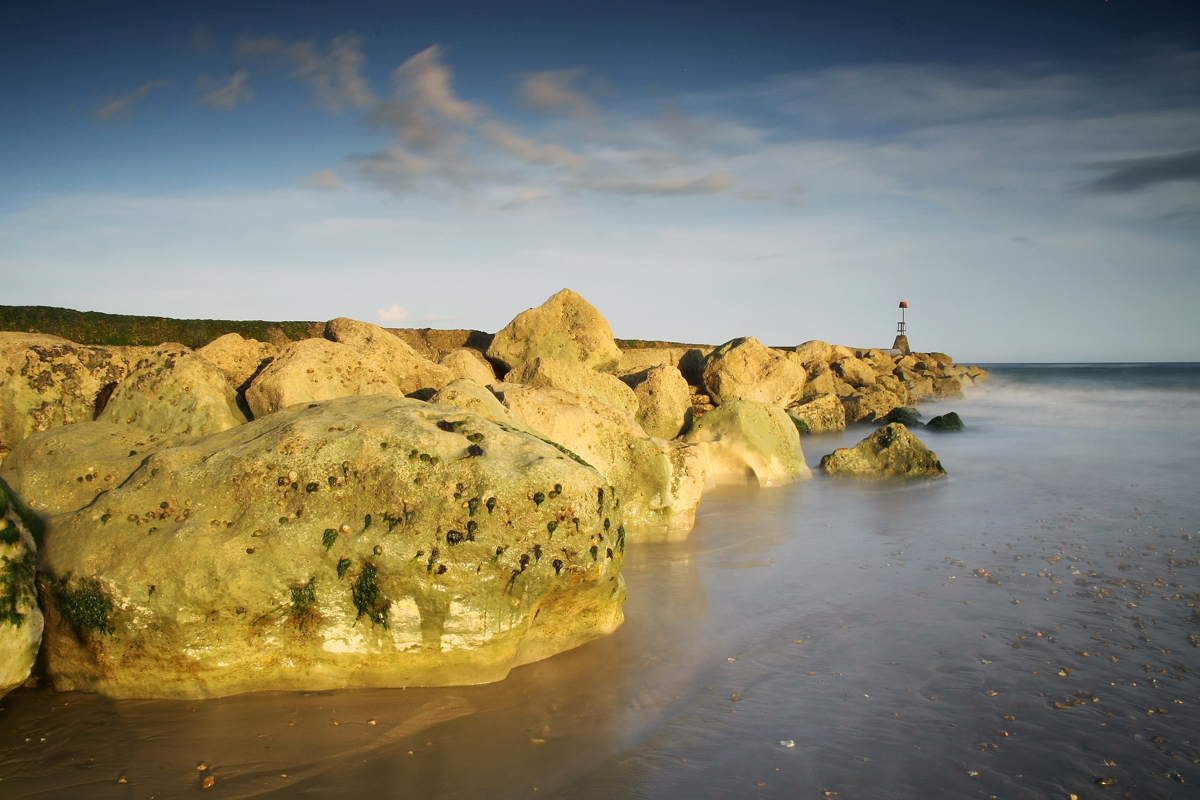 Iron Stone Doggers
The groynes used to defend the coastline at Hengistbury Head are made up of 'Iron Stone Doggers', which can also be found on the beach at the base of the cliffs. These iron rich boulders used to be removed from the beach to extract the iron, but are now used for coastal defences. They have an almost golden appearance as the warm sunset light hits them.
You can buy a photographic print or canvas print of "Iron Stone Doggers" online here. Similar images may be available or specific images may be commissioned by contacting me.
Photograph Copyright Tim Jackson. A licence may be purchased to use this image online here.