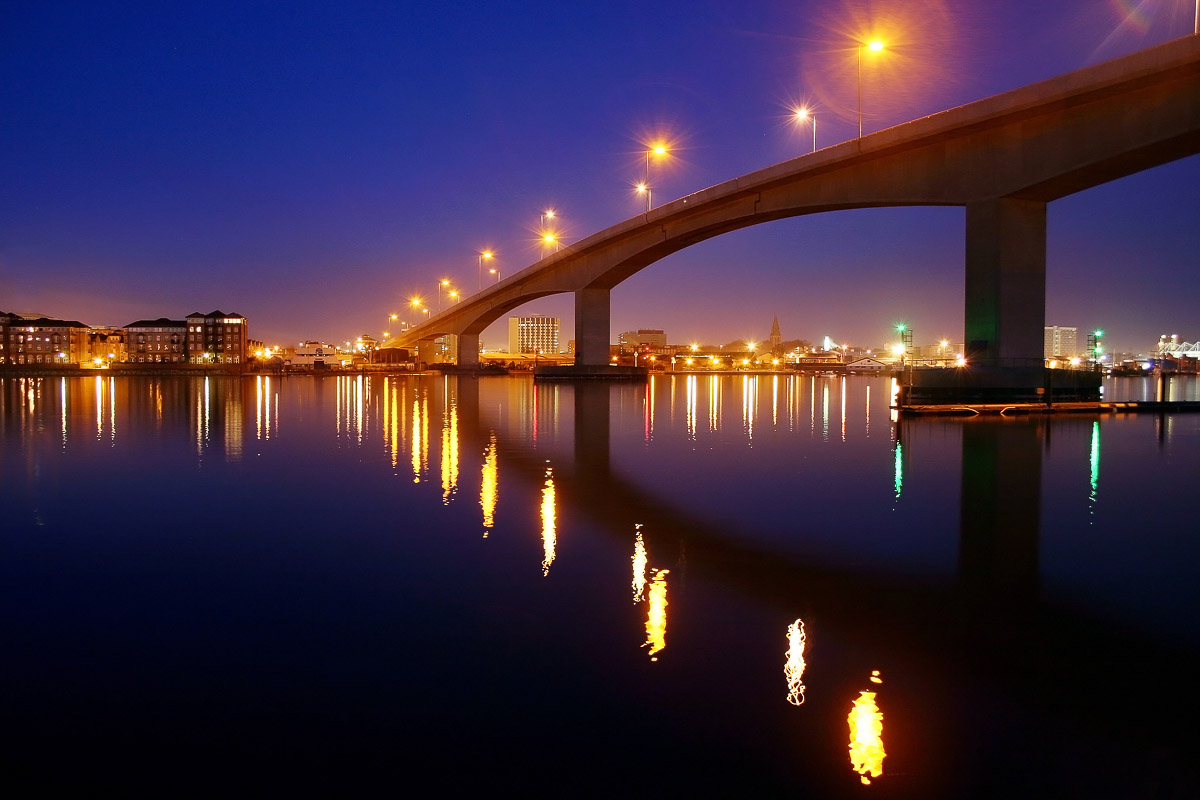 Itchen Dawn
Scenes have a different feel about them in the dawn light, often with a clean, crisp and calm feel about them. This image of the Itchen Bridge in Southampton was taken not long after dawn and captures the reflections of lights in the calm water.
A common response to this image is "Wow, is that really Southampton". It goes to show the affect that the different light at different times of day has on an image. There are a lot of photographic opportunities in Southampton, some are just a little more hidden.
You can buy a photographic print or canvas print of "Itchen Dawn" online here. Similar images may be available or specific images may be commissioned by contacting me.
Photograph Copyright Tim Jackson. A licence may be purchased to use this image online here.