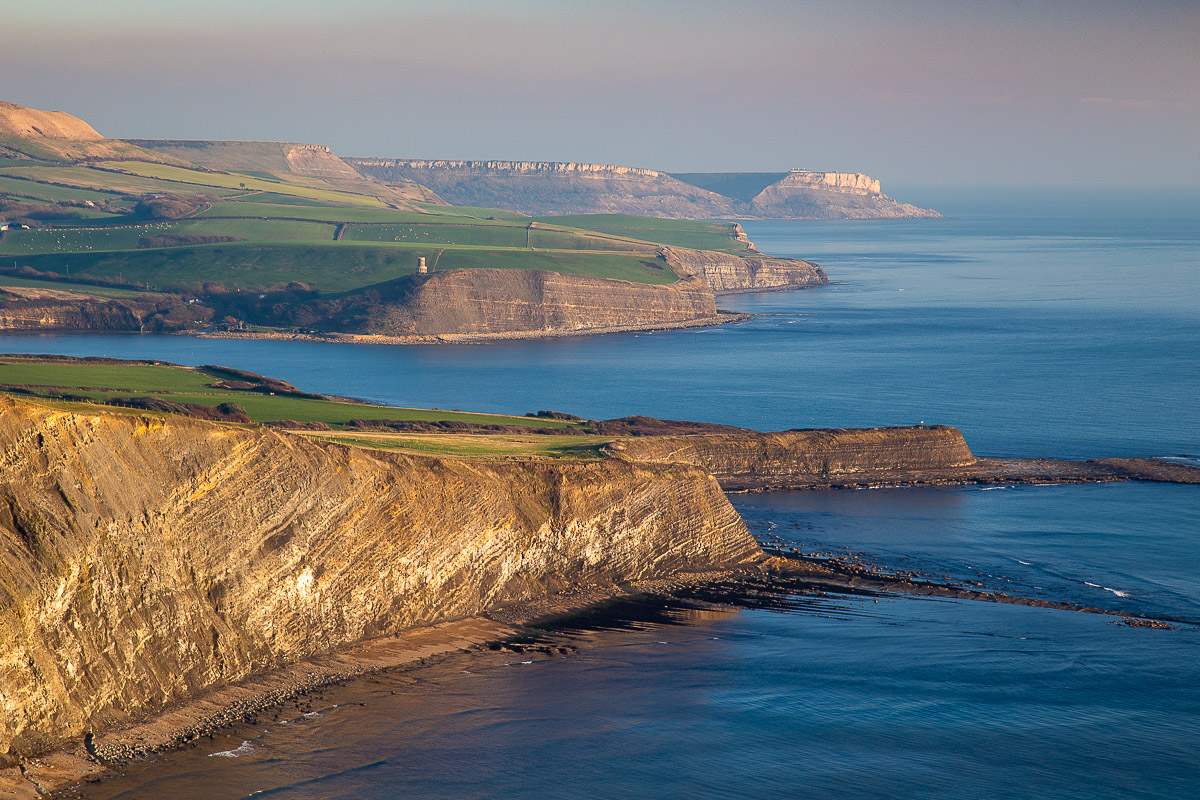 Kimmeridge Bay
A late afternoon looking down the Jurassic Coast towards Kimmeridge Bay. Clavell Tower sits on the cliff top above the bay. At low tide many of the ledges of rock are visible along this stretch of coastline.
You can buy a photographic print or canvas print of "Kimmeridge Bay" online here. Similar images may be available or specific images may be commissioned by contacting me.
Photograph Copyright Tim Jackson. A licence may be purchased to use this image online here.