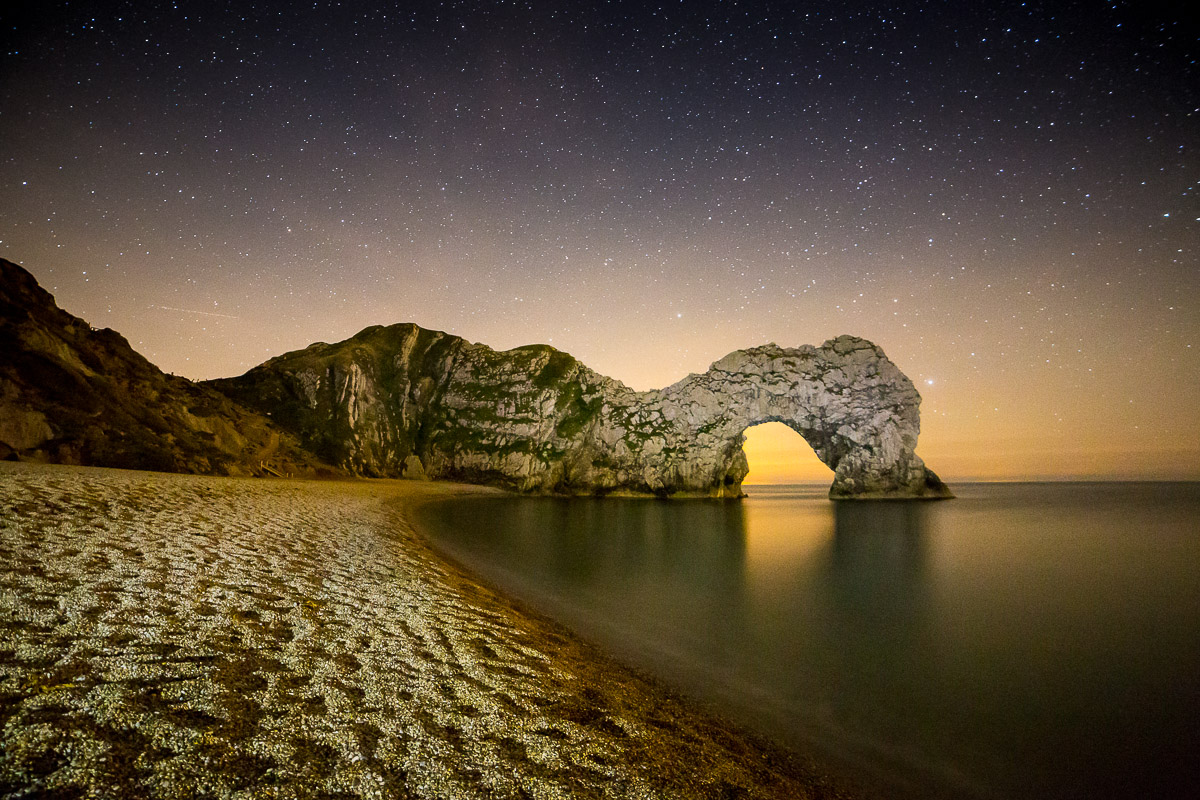 Light Painting Durdle Door
One evening while photographing at this iconic location I decided to try light painting Durdle Door. The long exposure in the almost pitch black was enough to capture the stars above Durdle Door. Light painting Durdle door with a torch bought out the detail in the foreground but also Durdle Door itself.
You can buy a photographic print or canvas print of "Light Painting Durdle Door" online here. Similar images may be available or specific images may be commissioned by contacting me.
Photograph Copyright Tim Jackson. A licence may be purchased to use this image online here.