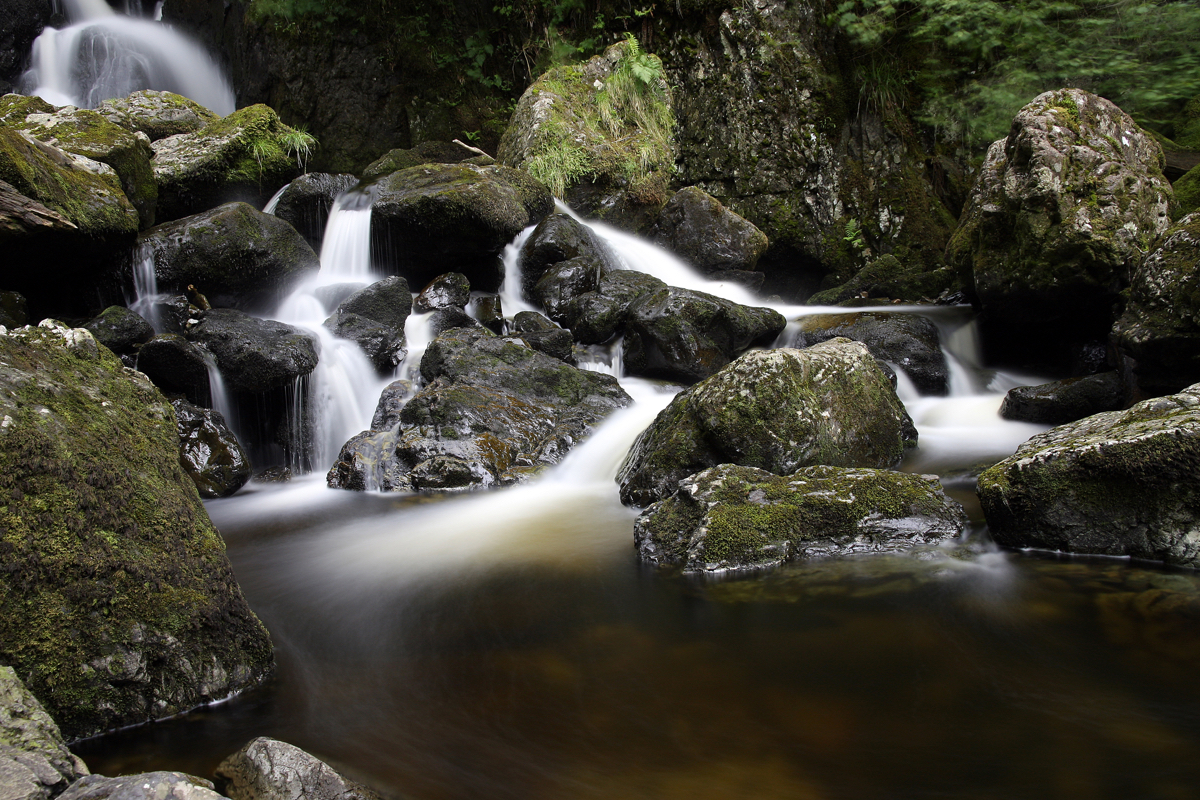 Lodore Falls
Taken at the base of Lodore Falls in the Lake District, water cascades over the mossy rocks. The flow of the water was moderate after a fairly wet week in the summer, but still quite modest compared to the torrents of water that fall in the winter.
You can buy a photographic print or canvas print of "Lodore Falls" online here. Similar images may be available or specific images may be commissioned by contacting me.
Photograph Copyright Tim Jackson. A licence may be purchased to use this image online here.