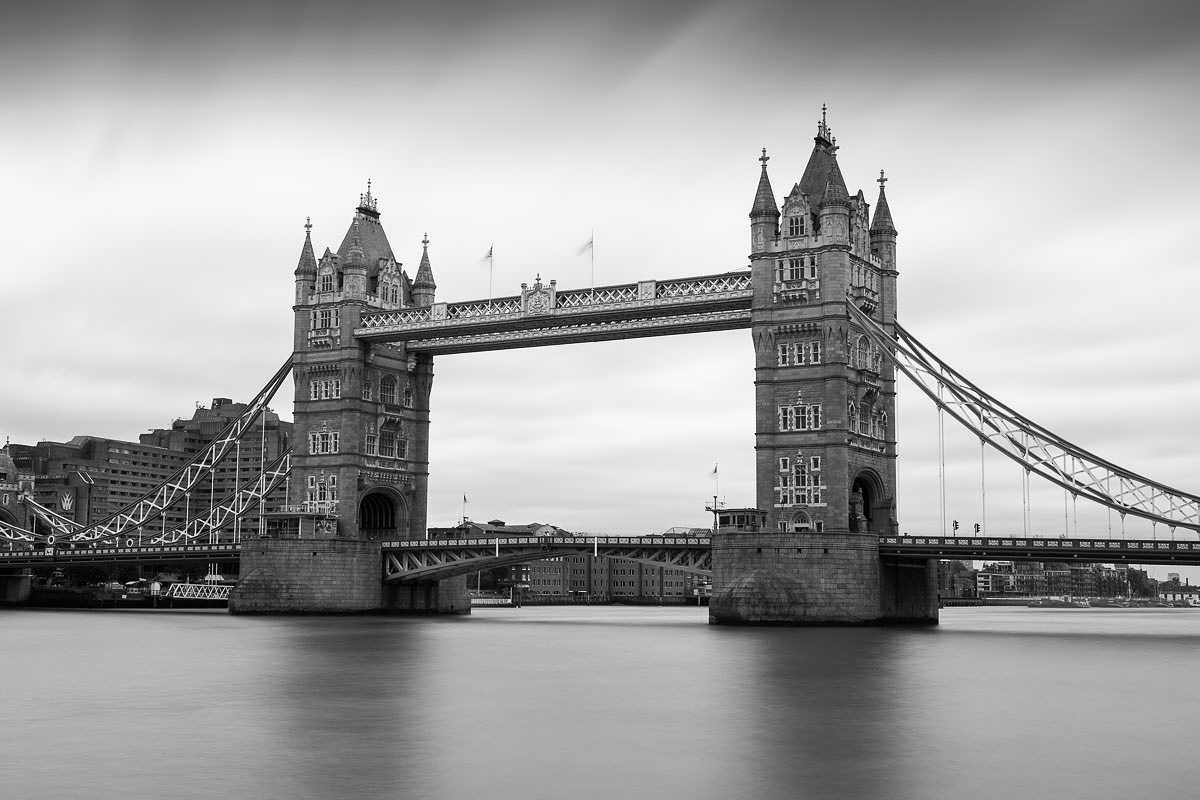 London Bridge Black and White
This London Bridge Black and White photograph was captured on a rather overcast day. A filter allowing a long exposure has created the motion blur in the clouds above London Bridge. While often referred to as London Bridge by people around the world, the correct name is in fact Tower Bridge. Tower Bridge hosts many events with more information available from the Tower Bridge website.
You can buy a photographic print or canvas print of "London Bridge Black and White" online here. Similar images may be available or specific images may be commissioned by contacting me.
Photograph Copyright Tim Jackson. A licence may be purchased to use this image online here.