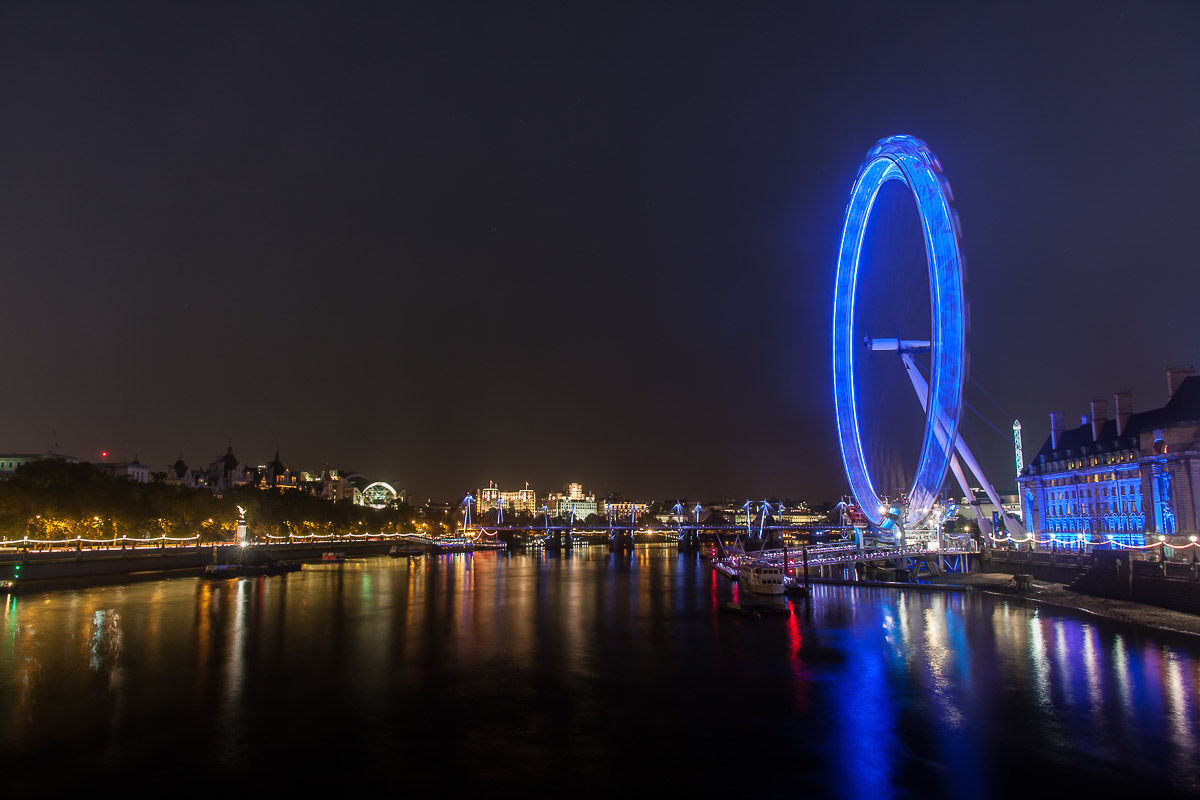 London Eye at Night
At night the London Eye is just as impressive as it and the Millennium pier are illuminated. This photograph captures the movement of the London Eye as it spins. Reflections in the smooth water can be seen all the way across from the London Eye to Embankment.
You can buy a photographic print or canvas print of "London Eye at Night" online here. Similar images may be available or specific images may be commissioned by contacting me.
Photograph Copyright Tim Jackson. A licence may be purchased to use this image online here.