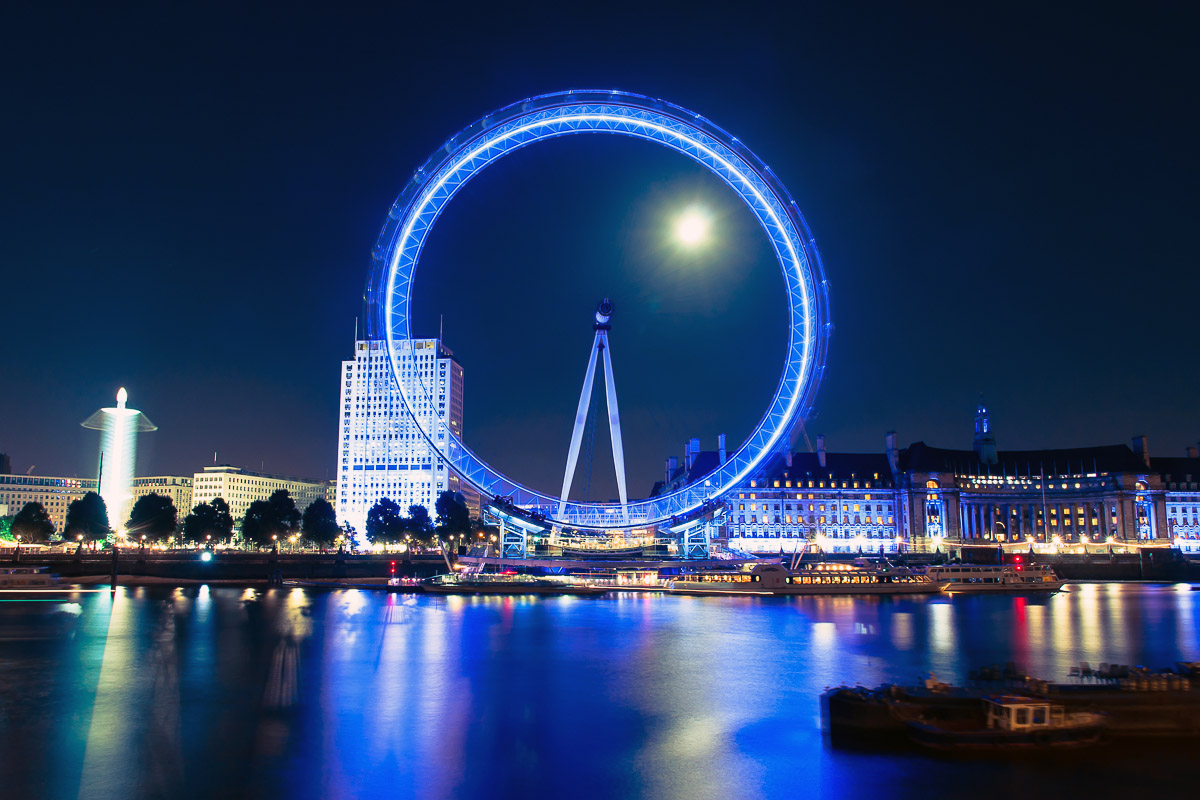 London Eye by Moonlight
Looking across the Thames at the London Eye at night the moon illuminates the sky. The various city lights cast reflections in the Thames adding to this colourful night scene.
You can buy a photographic print or canvas print of "London Eye by Moonlight" online here. Similar images may be available or specific images may be commissioned by contacting me.
Photograph Copyright Tim Jackson. A licence may be purchased to use this image online here.