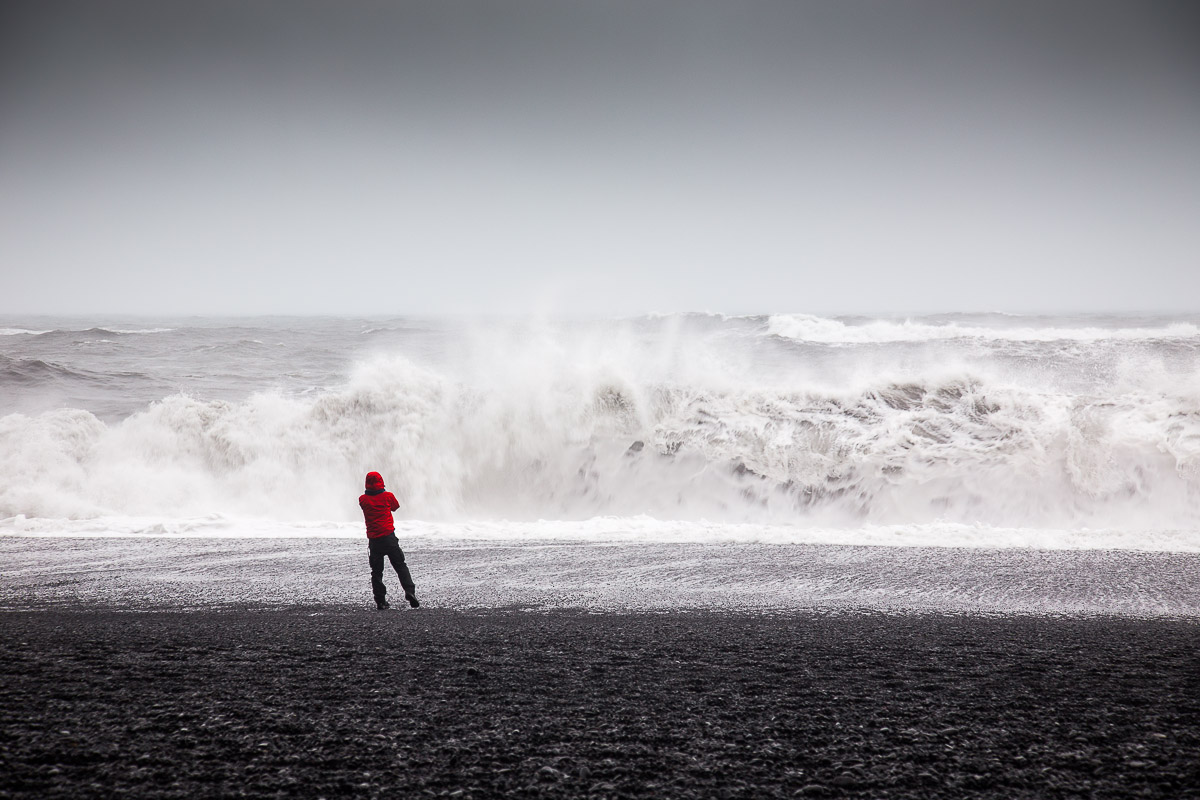 The Man in the Red Coat
Stood on the beach at Vik in Iceland, this man in a red coat stands close to the surf to photograph waves from the Atlantic sea breaking on the beach.
You can buy a photographic print or canvas print of "The Man in the Red Coat" online here. Similar images may be available or specific images may be commissioned by contacting me.
Photograph Copyright Tim Jackson. A licence may be purchased to use this image online here.