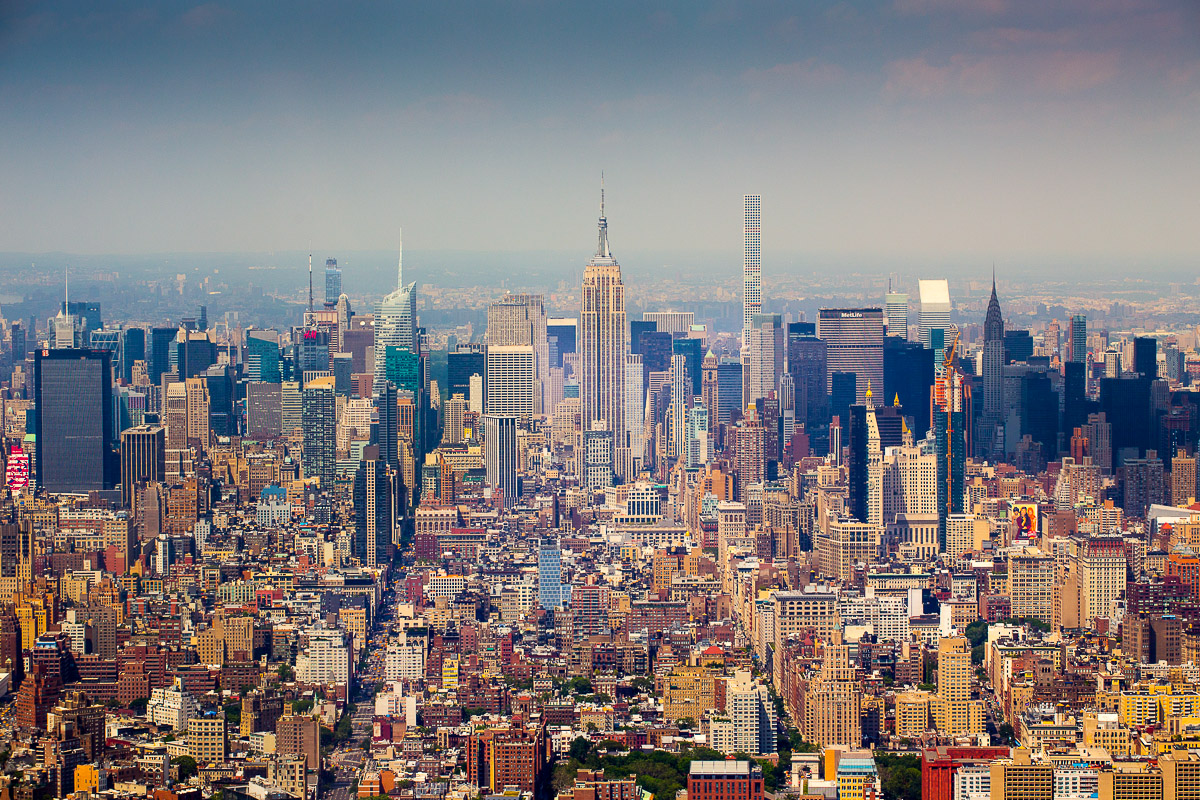 Midtown Manhattan Skyline
The Midtown Manhattan Skyline is a popular view of New York, photographed from the Empire State Building. This view of the Midtown Manhattan Skyline was photographed from the One World Trade building looking back towards the Empire State Building. This photograph captures many of the iconic New York skyscrapers. Taken in the summer during the day gives this photograph captures the vibrancy of Midtown Manhattan during the daytime. The vibrant colours in this cityscape skyline contrasted against the soft horizon in the far distance makes for an excellent canvas print.
You can buy a photographic print or canvas print of "Midtown Manhattan Skyline" online here. Similar images may be available or specific images may be commissioned by contacting me.
Photograph Copyright Tim Jackson. A licence may be purchased to use this image online here.