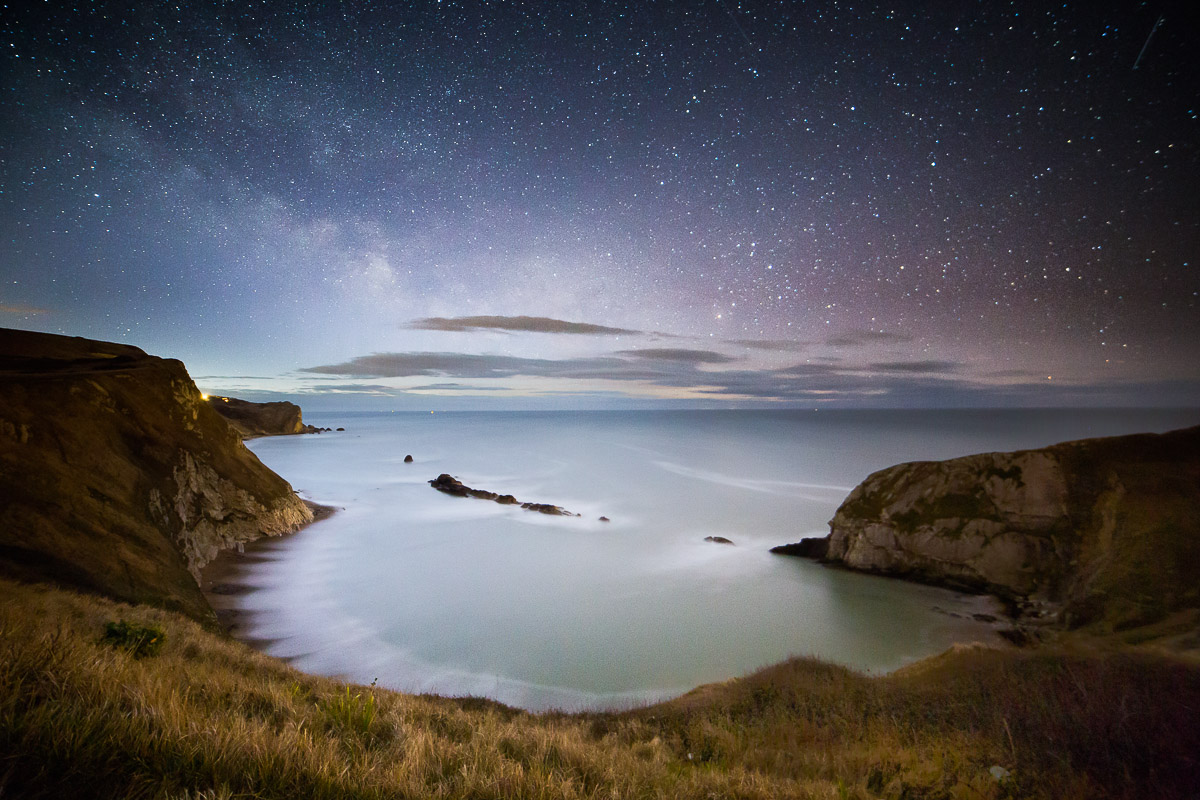 Milky Way Man O War Cove
The conditions for capturing this image were very challenging. Taken in February at around 5:30am and looking East over Man O War Cove, the Milky Way would only be vaguely visible for around 20 minutes. The moon had set in the West but the sun was coming up in the East so the horizon was getting brighter. Planning and patience paid off with this image of the Milky Way spanning over Man O War Cove in Dorset.
You can buy a photographic print or canvas print of "Milky Way Man O War Cove" online here. Similar images may be available or specific images may be commissioned by contacting me.
Photograph Copyright Tim Jackson. A licence may be purchased to use this image online here.