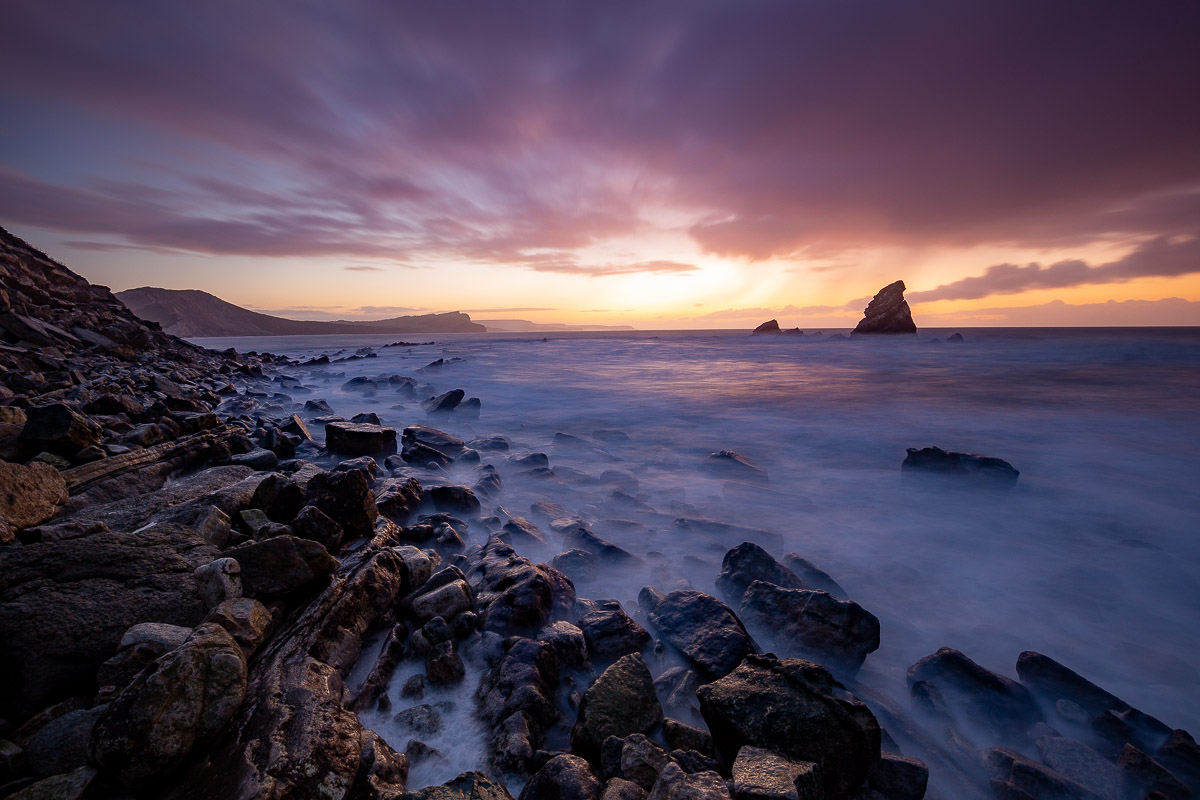 Mupe Bay Rain and Sunrise
A visit to Mupe Bay in the last week of December has become something of a tradition in the last few years. The cloud and drizzle blowing over combined with the dawn light created an atmospheric scene.
You can buy a photographic print or canvas print of "Mupe Bay Rain and Sunrise" online here. Similar images may be available or specific images may be commissioned by contacting me.
Photograph Copyright Tim Jackson. A licence may be purchased to use this image online here.