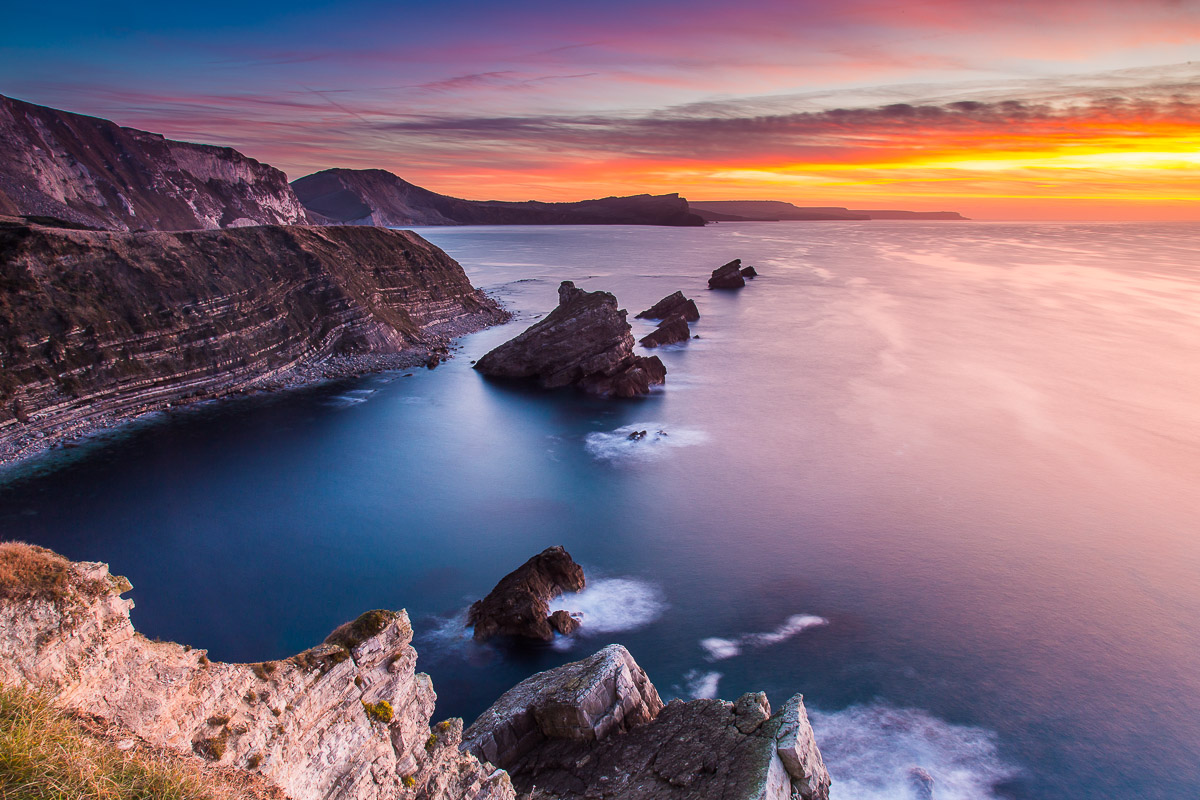 Mupe Bay Sunrise
Watching the sunrise at Mupe Bay, near West Lulworth, is well worth the early start. On this particular morning I was rewarded with a particularly colourful sunrise with the light gradually illuminating the rocks in Mupe Bay.
You can buy a photographic print or canvas print of "Mupe Bay Sunrise" online here. Similar images may be available or specific images may be commissioned by contacting me.
Photograph Copyright Tim Jackson. A licence may be purchased to use this image online here.