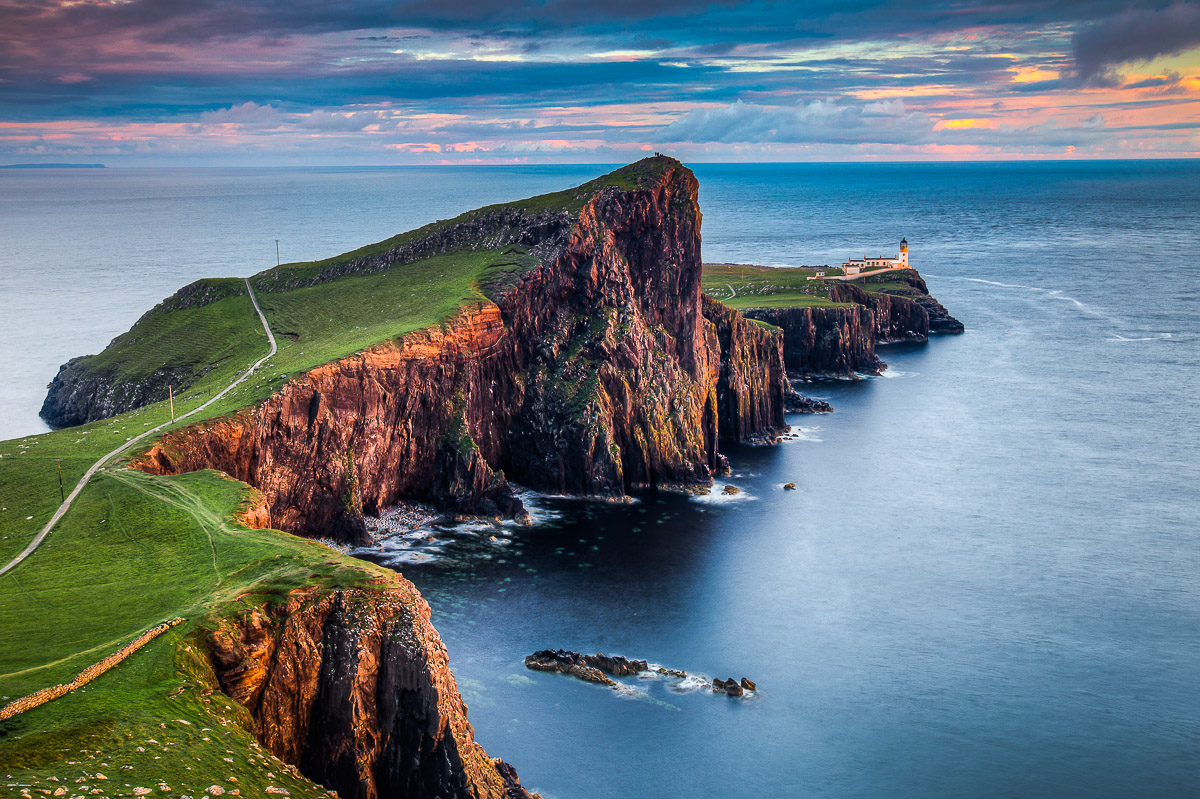 Neist Point Sunset
Neist Point Lighthouse can be found on the most westerly tip of the Isle of Skye. The distinctive cliff line that leads to the lighthouse makes for a stunning view at sunset. If you like to be higher up, then watching the sunset from the highest point in this photograph is highly recommended, offering great sunset views.
You can buy a photographic print or canvas print of "Neist Point Sunset" online here. Similar images may be available or specific images may be commissioned by contacting me.
Photograph Copyright Tim Jackson. A licence may be purchased to use this image online here.