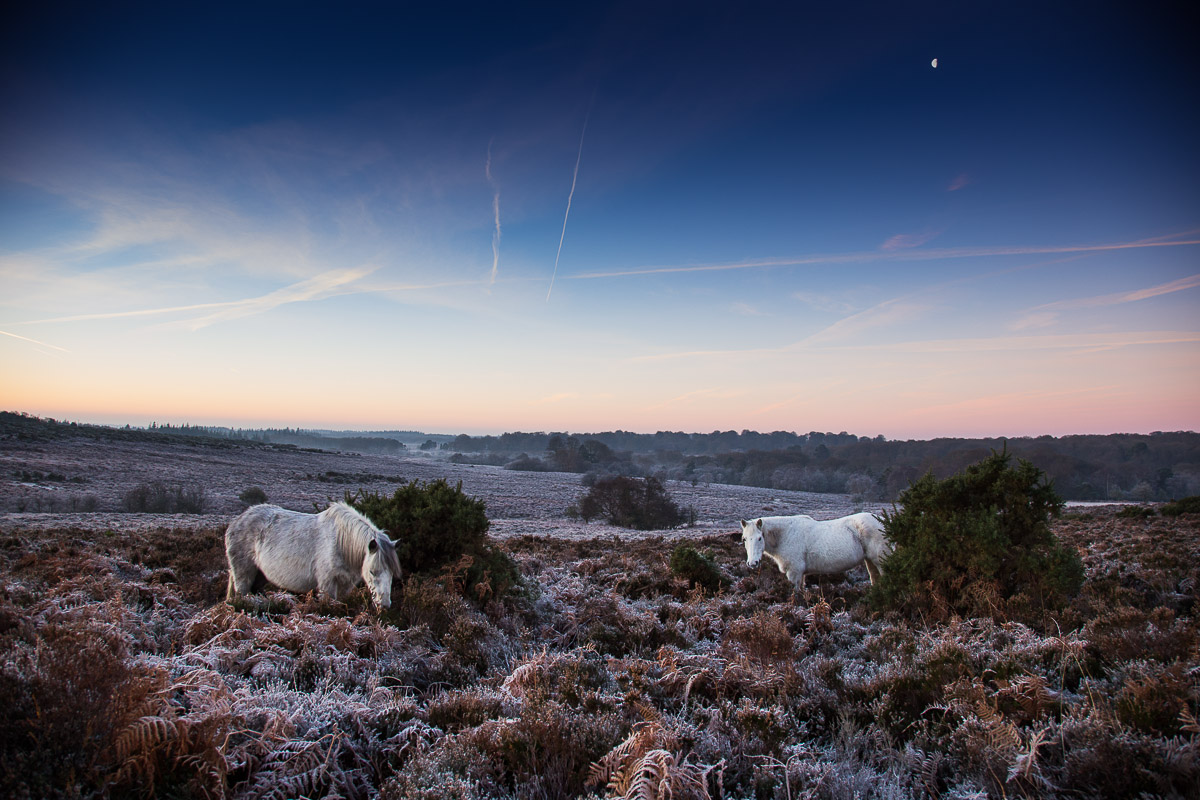 New Forest Ponies Bratley View
While photographing sunrise at Bratley View I gatecrashed these New Forest ponies having their breakfast. They were fairly disinterested in me but one was kind enough to look up for this photograph. There was a thick frost and these New Forest Ponies looked pretty cold so they must be hardy animals.
You can buy a photographic print or canvas print of "New Forest Ponies Bratley View" online here. Similar images may be available or specific images may be commissioned by contacting me.
Photograph Copyright Tim Jackson. A licence may be purchased to use this image online here.