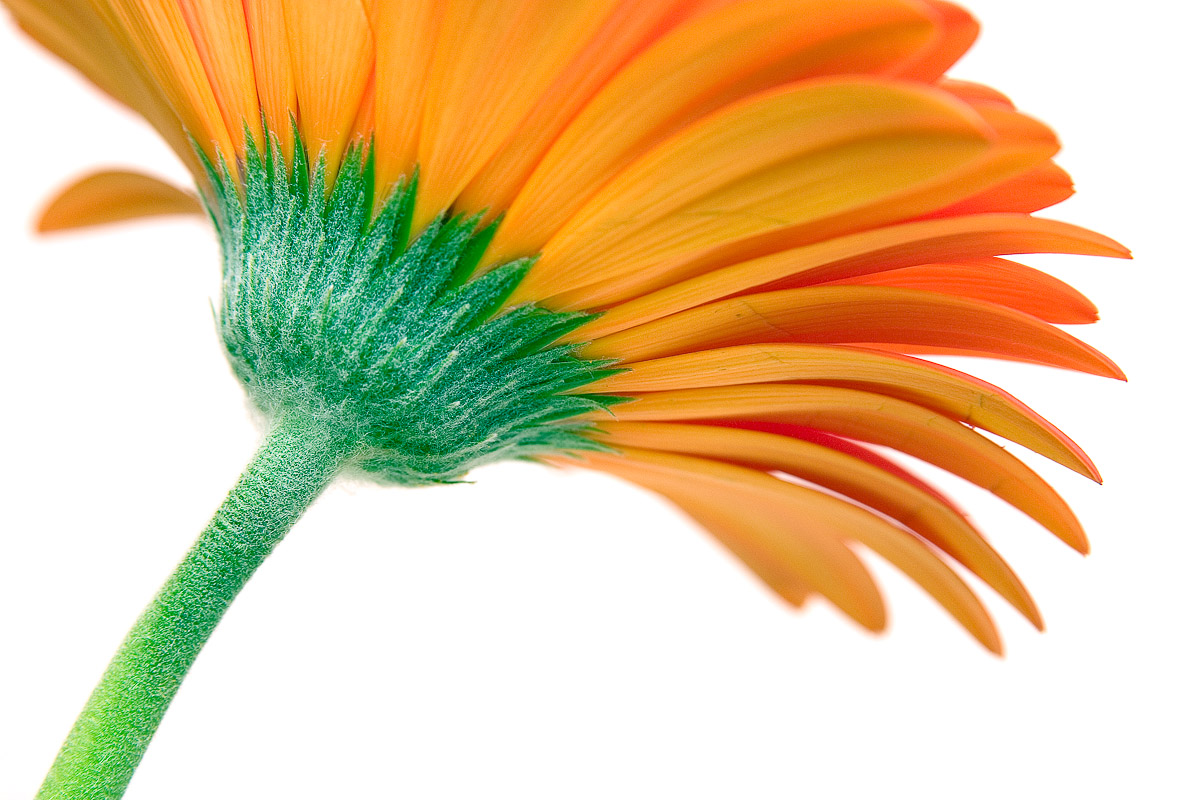 Orange Gerbera Daisy
This image represents the start of a series of floral images, but this remains one of my favourites. It was also the first image to be awarded Reader Choice on one of the photo sharing websites I use. The orange petals and green stem are striking against the white background and it's become something of an icon for iBox Photography, being used on the Marfan Trust website for example.
Taken in 2005, this image still brings back memories of the days when I first started setting up make shift studios in the house to stage these shots. For those looking at the photo today, I just hope it brings enjoyment. I felt it was a fitting first image to upload to the new site given that it's used to represent iBox Photography on the Marfan Trust website. Here's to the first of many!
You can buy a photographic print or canvas print of "Orange Gerbera Daisy" online here. Similar images may be available or specific images may be commissioned by contacting me.
Photograph Copyright Tim Jackson. A licence may be purchased to use this image online here.