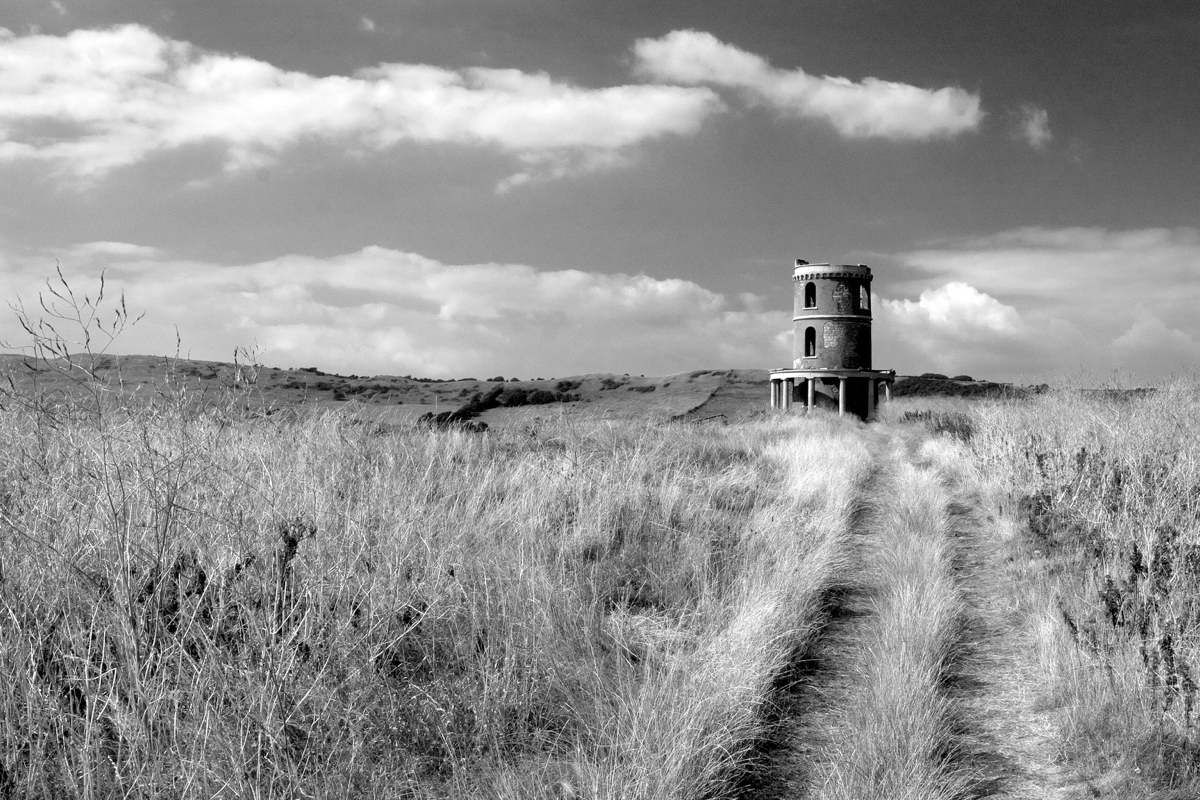 Path To Clavell Tower
Kimmeridge Bay is located along the Isle of Purbeck. Kimmeridge Bay is popular with walkers, as is Clavell Tower, which overlooks the bay. Clavell Tower was built in 1830 and by 2002 it had because derelict and close to being lost. The decision was taken to dismantle the tower and reconstruct it on firmer foundations some 25m further back from the cliff edge; this major construction and renovation project took place in 2009. This black and white photograph of Clavell Tower was taken in August of 2005 prior to it's move and restoration.
You can buy a photographic print or canvas print of "Path To Clavell Tower" online here. Similar images may be available or specific images may be commissioned by contacting me.
Photograph Copyright Tim Jackson. A licence may be purchased to use this image online here.