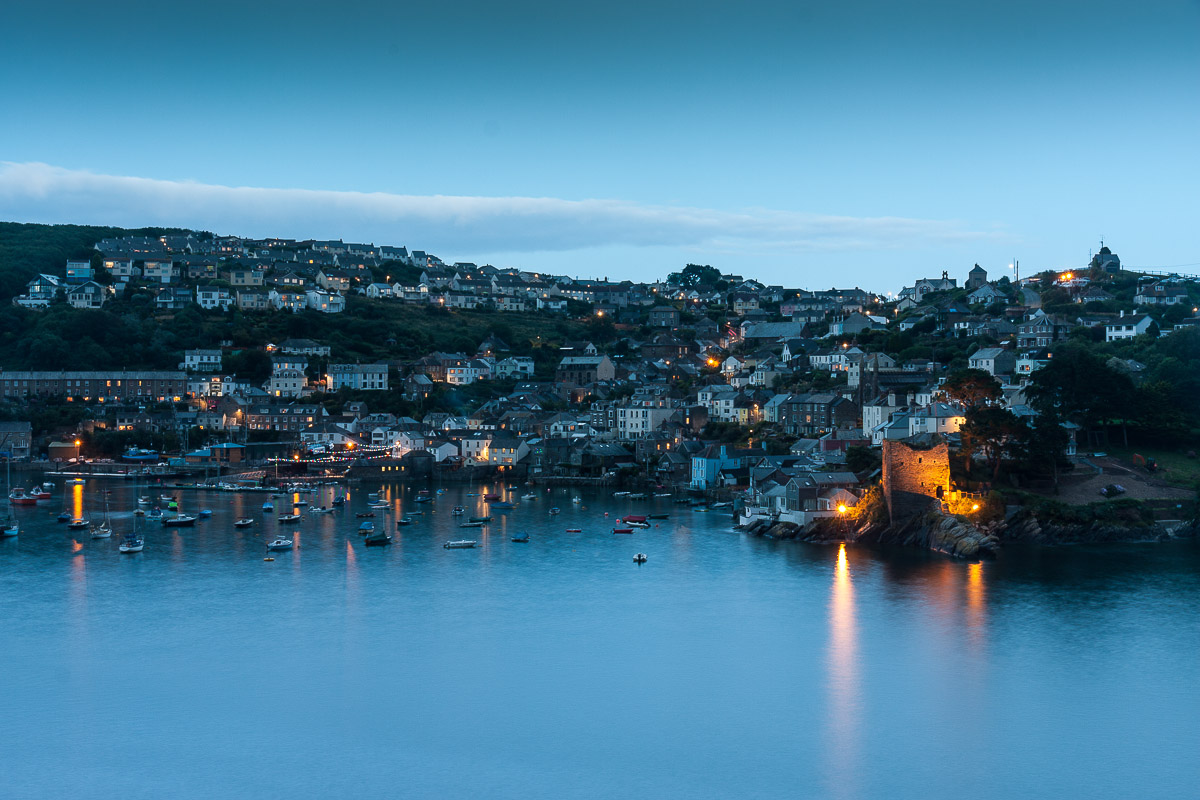 Polruan at Dusk
Polruan in Cornwall viewed during the evening from across the River Fowey. The remains of the Blockhouse are illuminated by the orange lights in the bottom right of the photo.
You can buy a photographic print or canvas print of "Polruan at Dusk" online here. Similar images may be available or specific images may be commissioned by contacting me.
Photograph Copyright Tim Jackson. A licence may be purchased to use this image online here.