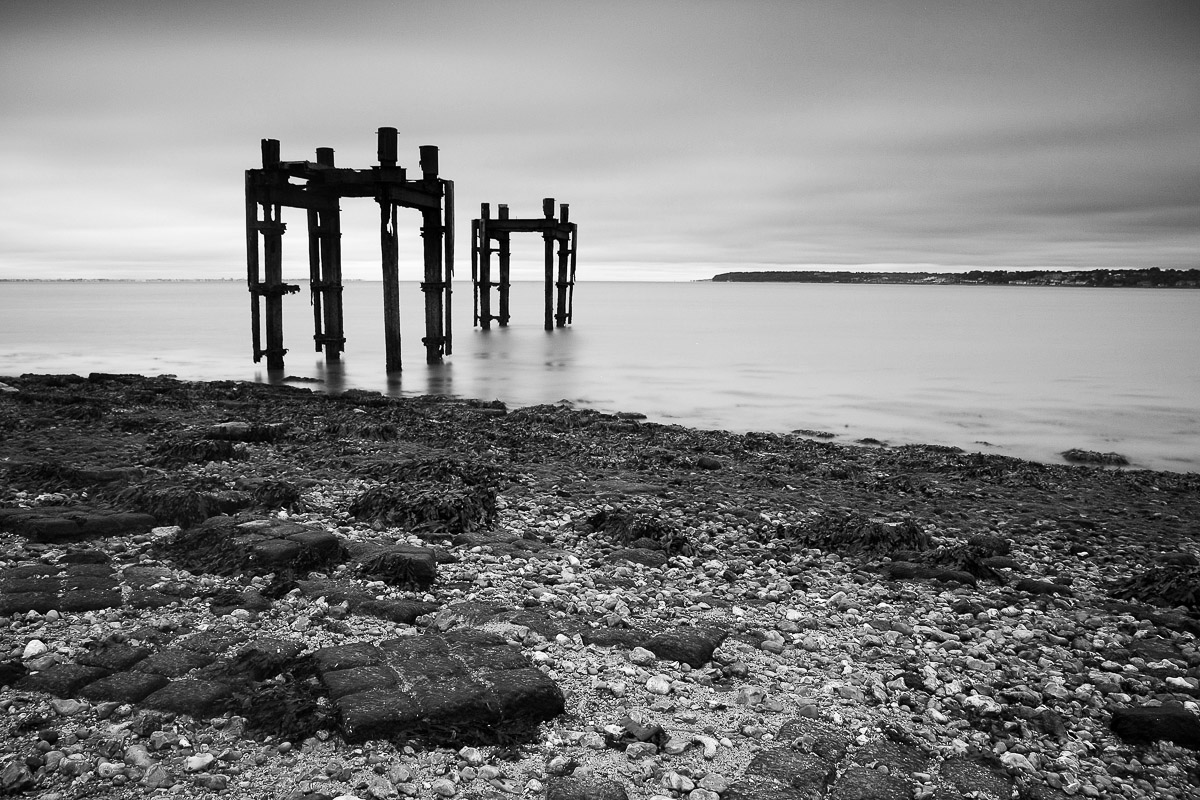 Remnants of History
Lepe, located on the South East edge of the New Forest, was a one of the major departure points for troops heading for Normandy on D-Day. It was also where the prefabricated Mulberry Harbour was constructed and the base of the pipeline under the ocean (PLUTO), a 770 mile long pipe to supply fuel to the army in France.
Lepe is now a Country Park but remnants of the history of Lepe still remain. The Dolphins pictured formed part of the pier head where the boats were loaded before leaving for Normandy. The large slabs of algae covered concrete are the remains of the beach hardening mats, which were laid out to straighten the beach and to take the weight of tanks and other vehicles driving onto the landing craft.
You can buy a photographic print or canvas print of "Remnants of History" online here. Similar images may be available or specific images may be commissioned by contacting me.
Photograph Copyright Tim Jackson. A licence may be purchased to use this image online here.