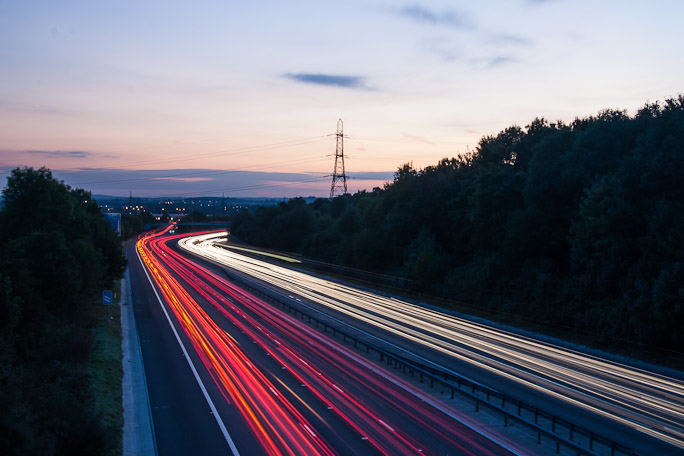 Rush Hour
This long exposure of the M27 taken at dusk near to Southampton captures the trails of headlights and tail lights of cars during the rush hour traffic. The motorway has since been widened to 4 lanes, allowing even more people to live life in the fast lane!
You can buy a photographic print or canvas print of "Rush Hour" online here. Similar images may be available or specific images may be commissioned by contacting me.
Photograph Copyright Tim Jackson. A licence may be purchased to use this image online here.