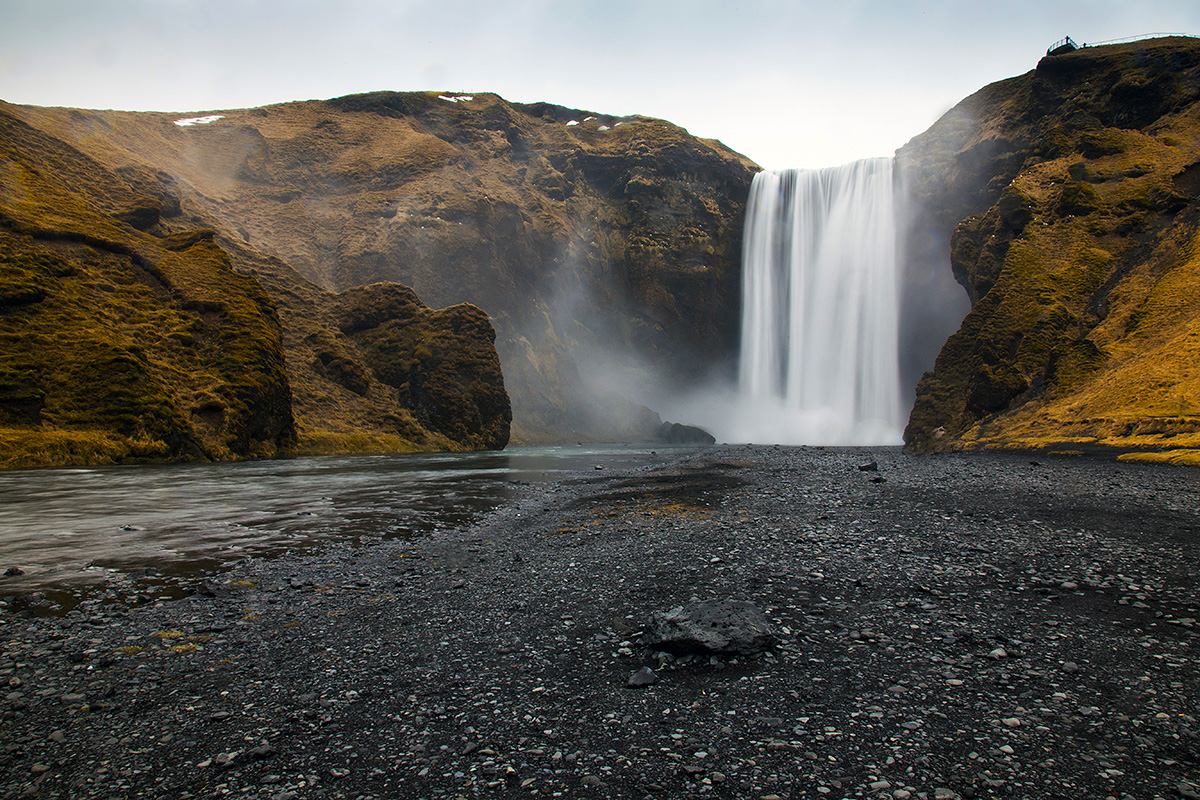 Skógafoss
Iceland is not short of waterfalls, but this one called Skógafoss is one of the most impressive. Located on the Skógá River at the cliffs of the old coastline, Skógafoss measures in with a height of 60m.
You can buy a photographic print or canvas print of "Skógafoss" online here. Similar images may be available or specific images may be commissioned by contacting me.
Photograph Copyright Tim Jackson. A licence may be purchased to use this image online here.