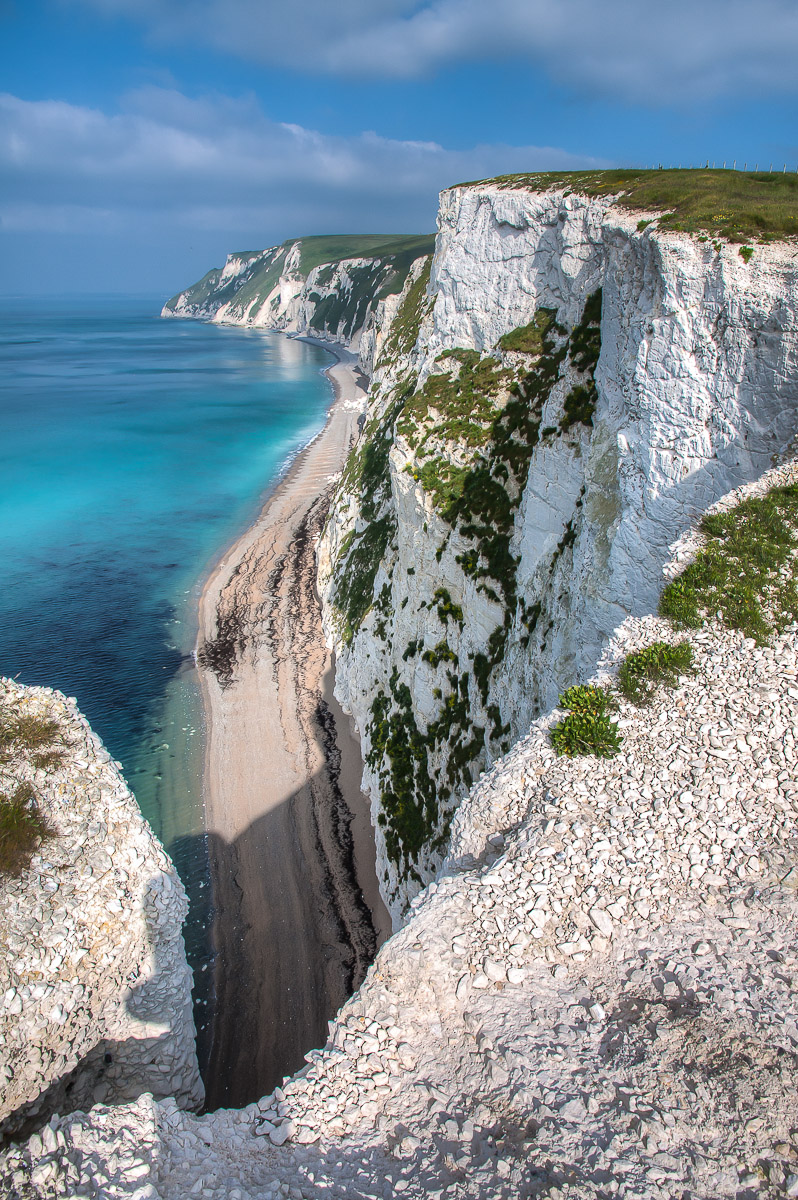 South West Coast Path
This stretch of Dorset's Jurassic Coastline runs between Lulworth and Ringspead. The South West Coast Path runs along the top of the cliff line and is pleasant walk that also includes some rather steep inclines.
You can buy a photographic print or canvas print of "South West Coast Path" online here. Similar images may be available or specific images may be commissioned by contacting me.
Photograph Copyright Tim Jackson. A licence may be purchased to use this image online here.