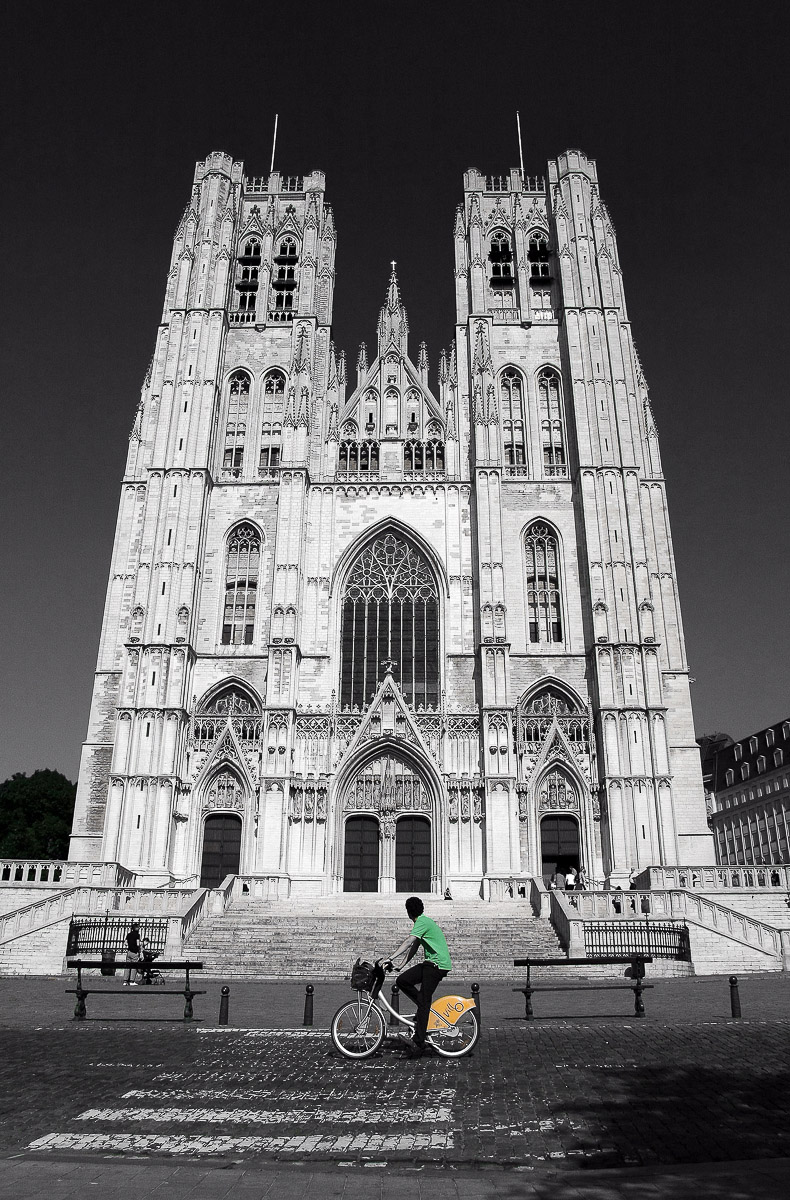 St Michaels Cathedral
St Michaels Cathedral is a Roman Catholic church in Brussels that is popular with tourists and located on the Treurenberg Hill. It is an impressive building that is certainly worth visiting if you are in Brussels. While photographing the church a cyclist rode past on one of the popular city hire bikes admiring the architecture as he went; the selective colour has been applied to pick the subject out.
You can buy a photographic print or canvas print of "St Michaels Cathedral" online here. Similar images may be available or specific images may be commissioned by contacting me.
Photograph Copyright Tim Jackson. A licence may be purchased to use this image online here.