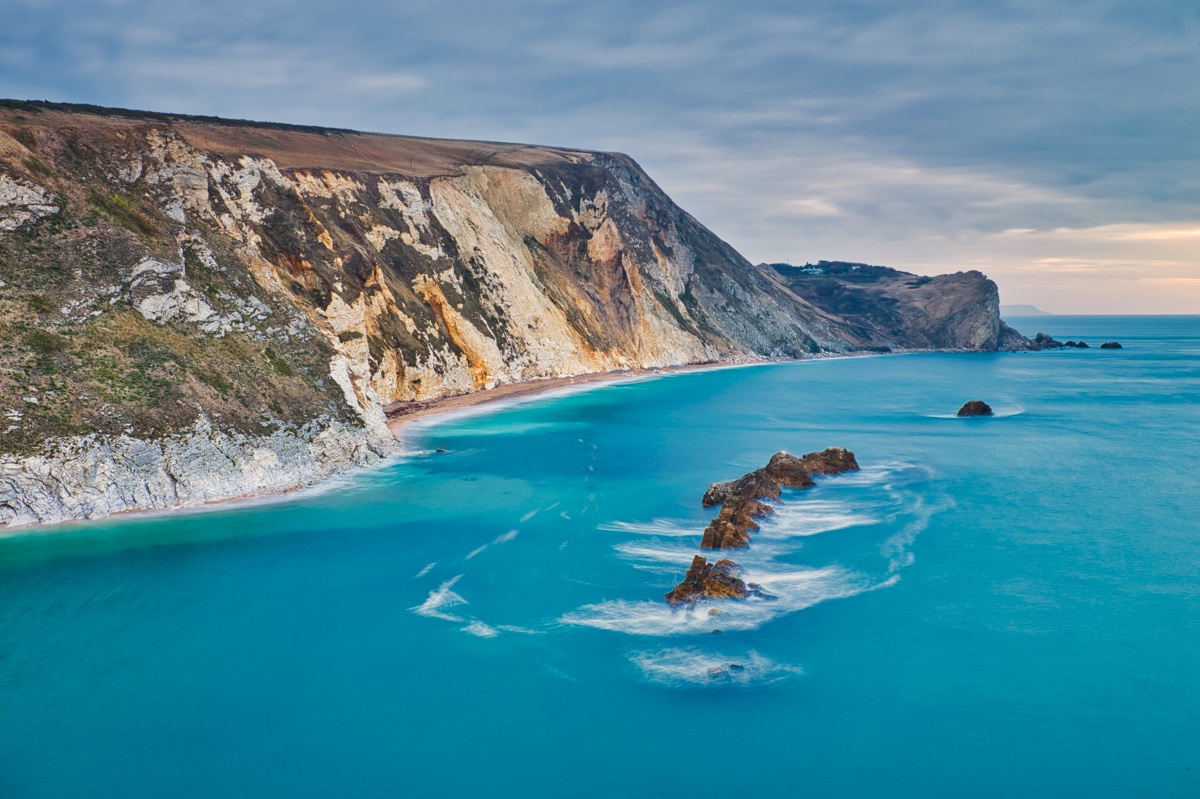 St Oswalds Bay
This viewpoint of St Oswald's Bay was captured early in the morning from the top of Durdle Door. The path up to the top of Durdle Door is now closed and considered to the dangerous, so this is not a common view point.
You can buy a photographic print or canvas print of "St Oswalds Bay" online here. Similar images may be available or specific images may be commissioned by contacting me.
Photograph Copyright Tim Jackson. A licence may be purchased to use this image online here.