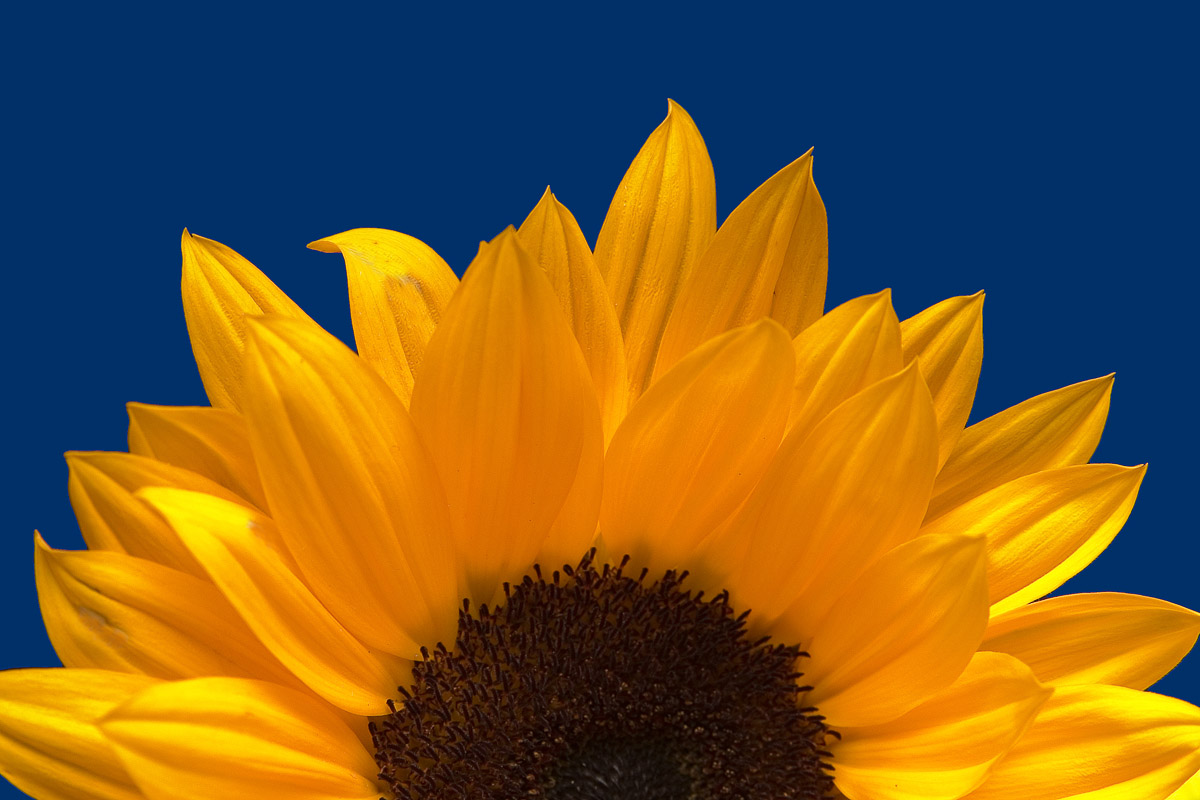 Sunrise
A sun flower photographed against a blue background, composed to only show half of the flower to illustrate the sun rising over the horizon. The sharpness and detail of this image give it great impact.
You can buy a photographic print or canvas print of "Sunrise" online here. Similar images may be available or specific images may be commissioned by contacting me.
Photograph Copyright Tim Jackson. A licence may be purchased to use this image online here.