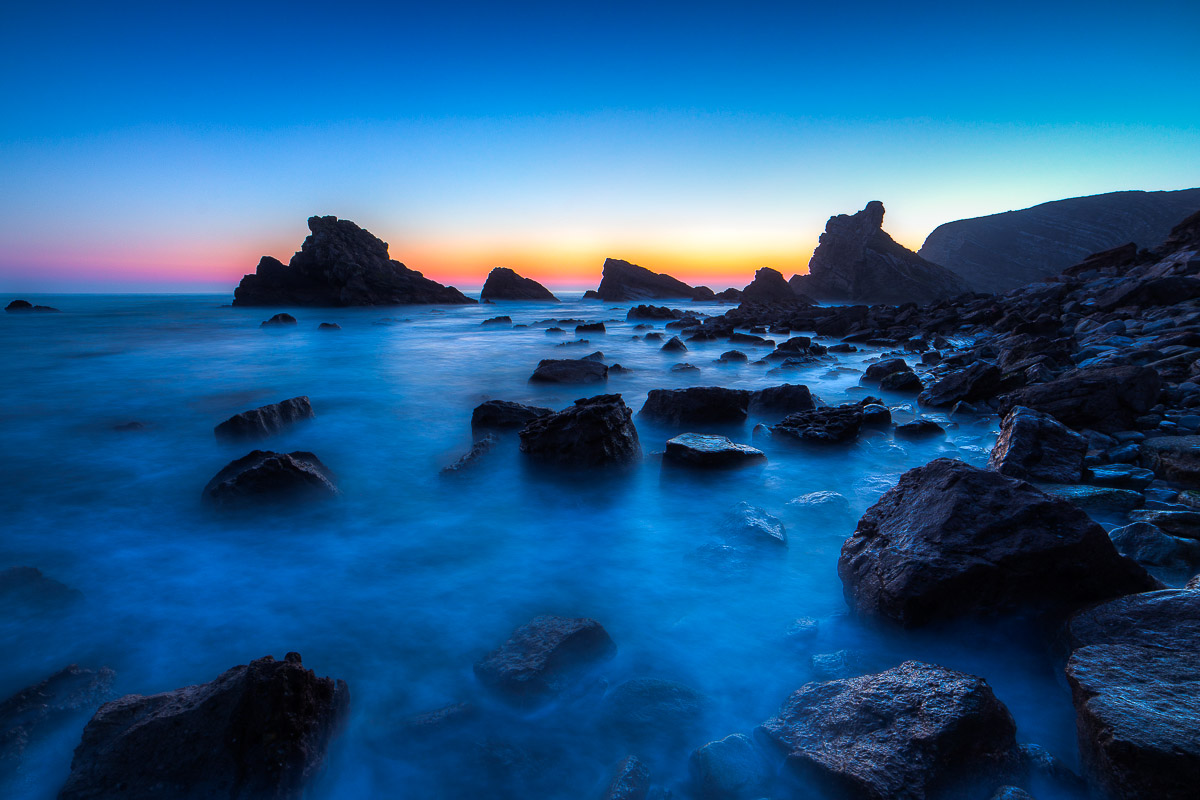 Sunset at Mupe Bay
Mupe Bay is located to the East of Lulworth Cove. Compared to the masses that flock to Lulworth Cove, few seem to venture to Mupe Bay. This was a very peaceful spot to watch the sunset and I took this photograph to capture the tranquility of the moment.
You can buy a photographic print or canvas print of "Sunset at Mupe Bay" online here. Similar images may be available or specific images may be commissioned by contacting me.
Photograph Copyright Tim Jackson. A licence may be purchased to use this image online here.