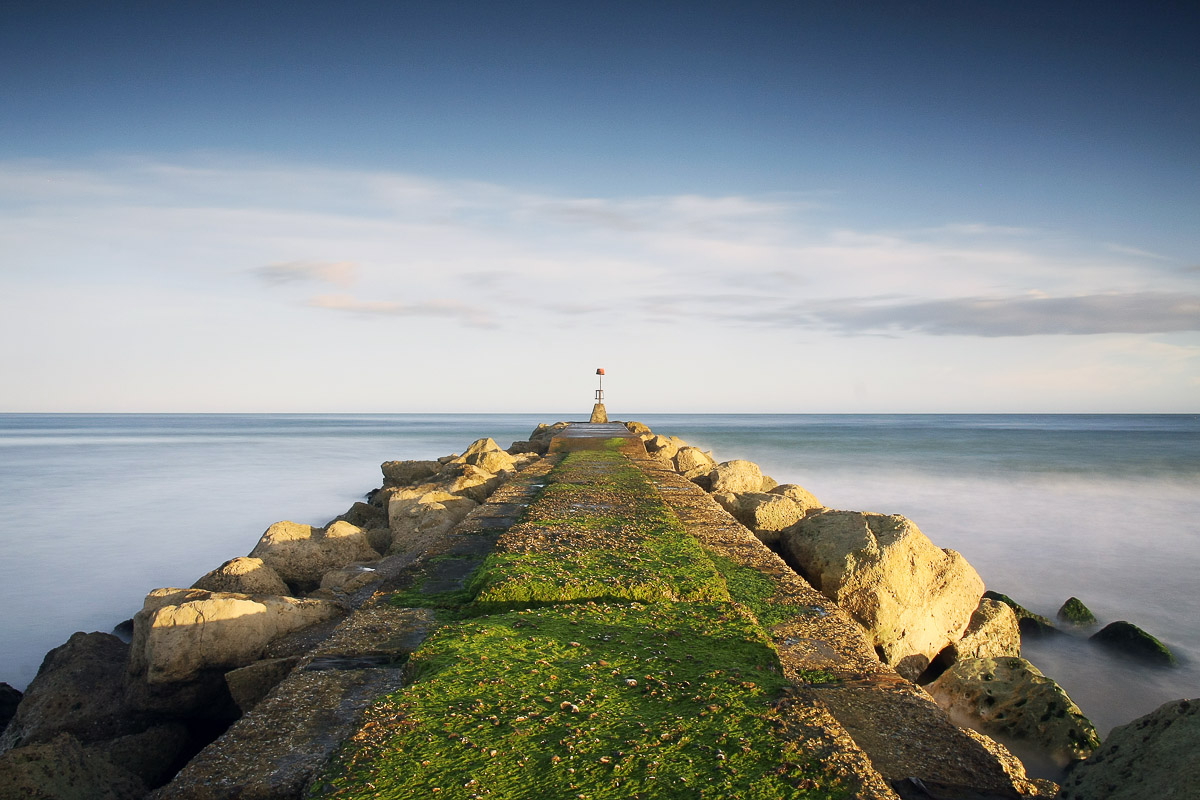 The Green Carpet
The groyne at Hengistbury Head was covered in a green carpet of algae, which leads to the port hand mark at the end of the groyne. The port hand mark allows sailors to identify the end of the groynes even at high tide when there are submerged so that they can navigate them safely.
You can buy a photographic print or canvas print of "The Green Carpet" online here. Similar images may be available or specific images may be commissioned by contacting me.
Photograph Copyright Tim Jackson. A licence may be purchased to use this image online here.