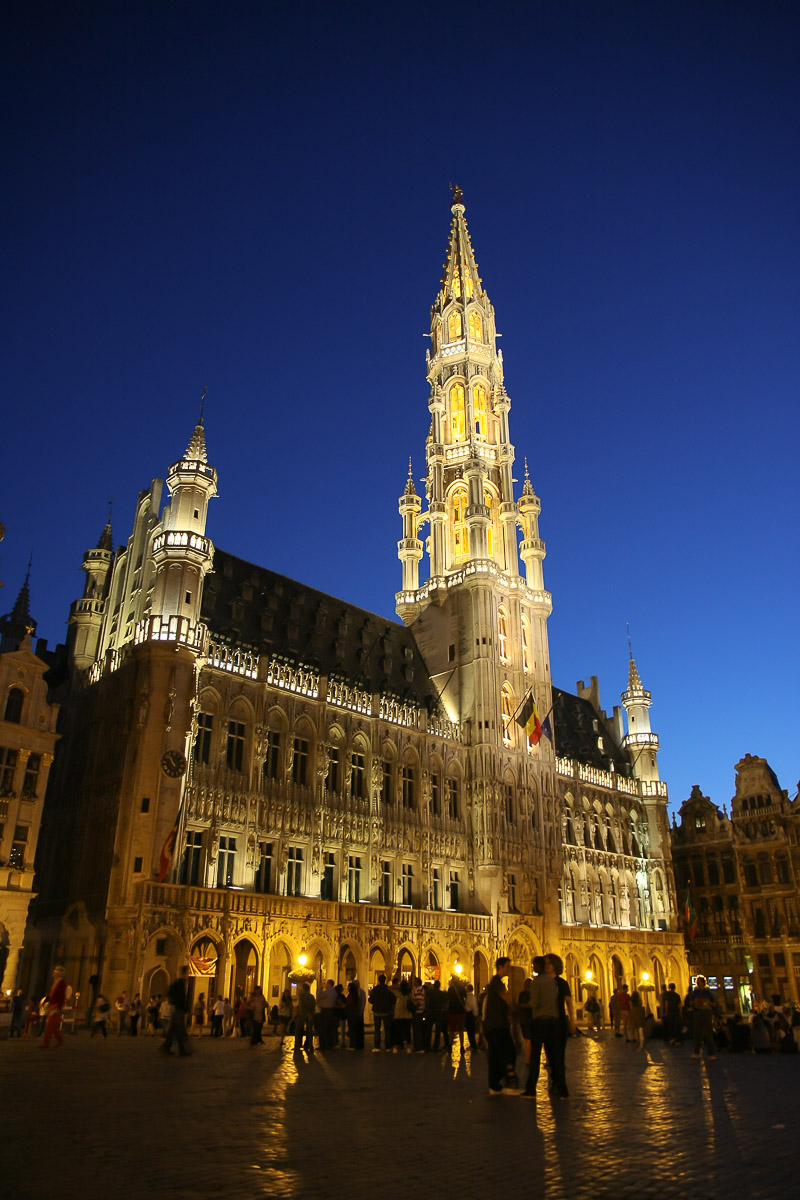 Town Hall in Grand Place
This photograph of the Town Hall in Grand Place (Brussels) was taken during the early evening this year. The trip was part of my quest to see and photograph different parts of the world. Grand Place is a tourist attraction and there are cafés and bars around the edge, which make this a hive of activity throughout the day and night. It has a very pleasant feel of people coming together, with groups often sitting in the middle (when the market stalls and floral carpet aren't out).
You can buy a photographic print or canvas print of "Town Hall in Grand Place" online here. Similar images may be available or specific images may be commissioned by contacting me.
Photograph Copyright Tim Jackson. A licence may be purchased to use this image online here.