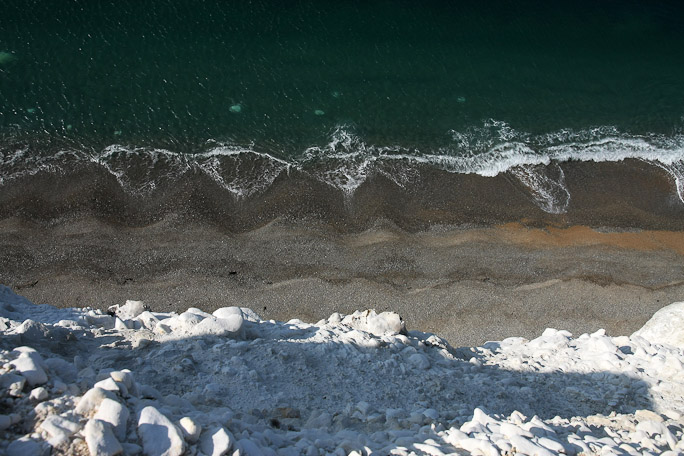 Vertigo
Looking straight down over the cliff edge at the waves breaking on the beach below at Lulworth. The patterns and textured create an almost abstract image. I confess this is perhaps not an appealing image to those that suffer from vertigo!
You can buy a photographic print or canvas print of "Vertigo" online here. Similar images may be available or specific images may be commissioned by contacting me.
Photograph Copyright Tim Jackson. A licence may be purchased to use this image online here.