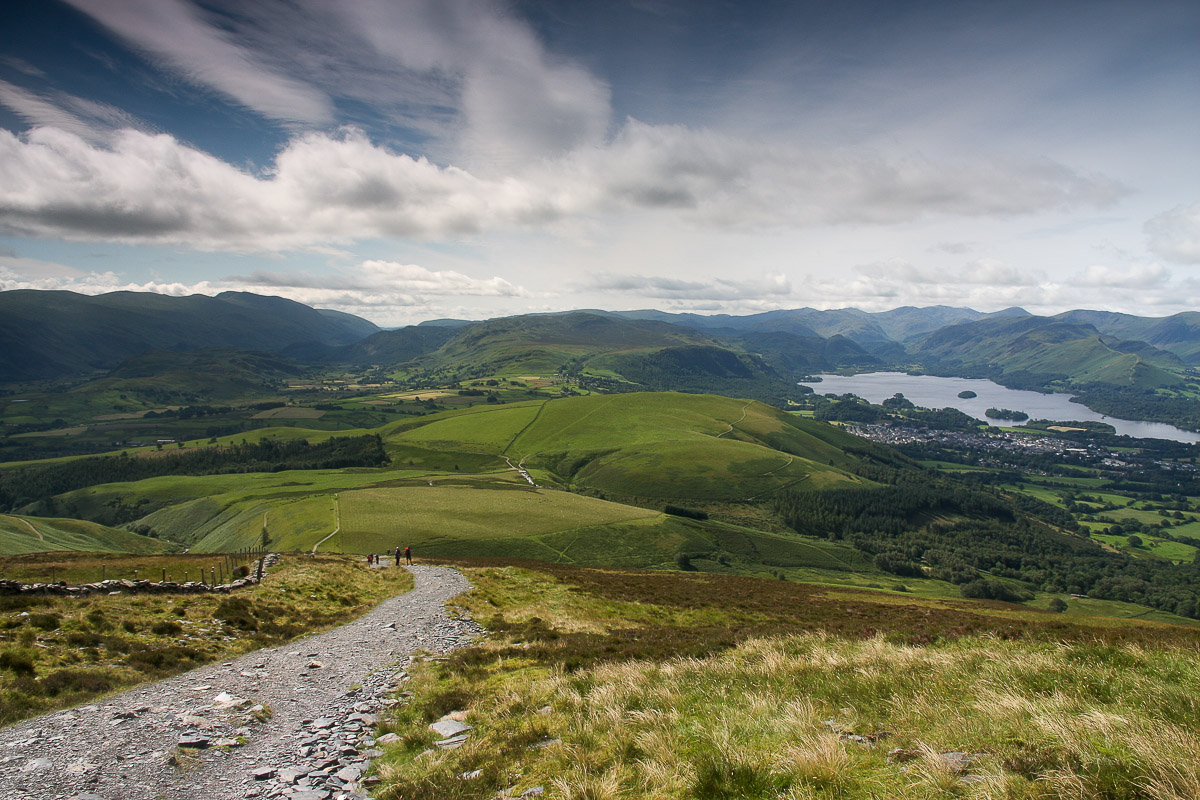 View from Jenkin Hill
This is the view of the Lake District from Jenkin Hill, looking back towards Naddle in the valley on the left and Keswick and Derwent water down to the right. The various peaks on the Derwent Fells are clearly visible on this clear summers day.
You can buy a photographic print or canvas print of "View from Jenkin Hill" online here. Similar images may be available or specific images may be commissioned by contacting me.
Photograph Copyright Tim Jackson. A licence may be purchased to use this image online here.