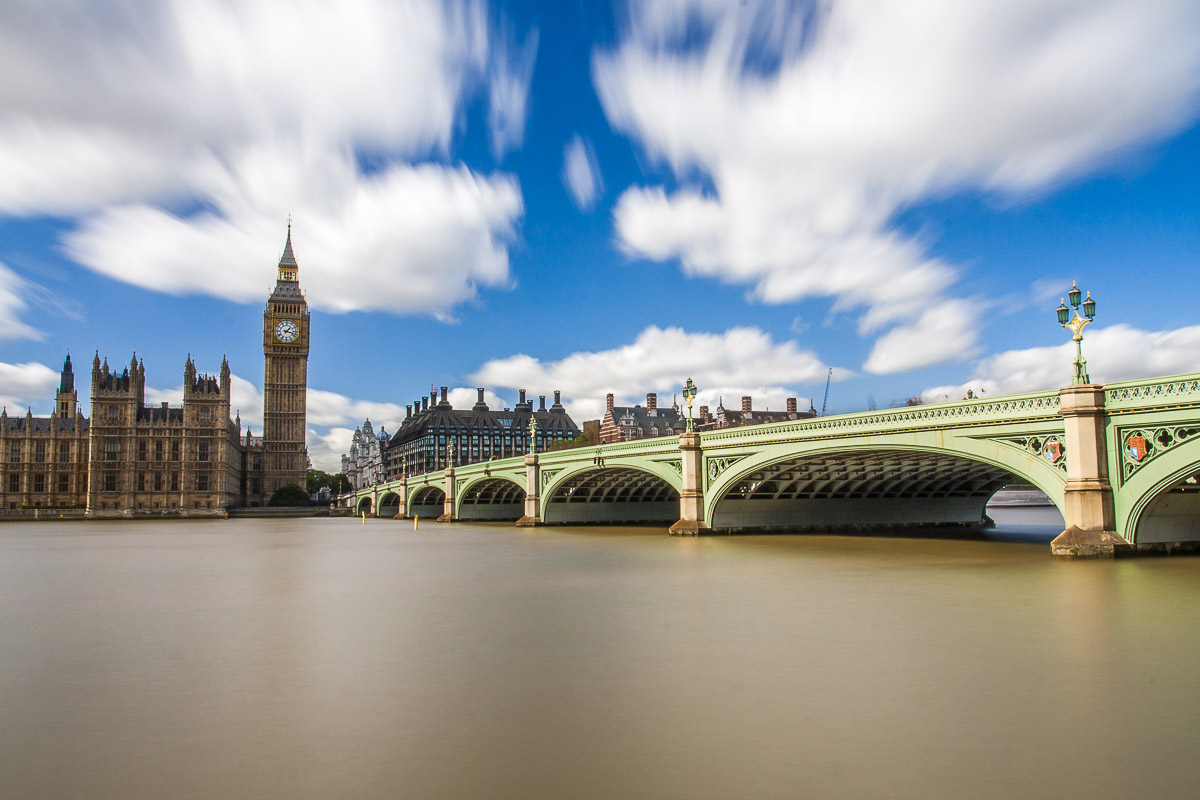 Westminster Bridge
A view of Westminster Bridge leading towards Big Ben and Westminster in London. The long exposure makes the Thames seem smooth and makes the clouds appear to be rushing towards you.
You can buy a photographic print or canvas print of "Westminster Bridge" online here. Similar images may be available or specific images may be commissioned by contacting me.
Photograph Copyright Tim Jackson. A licence may be purchased to use this image online here.