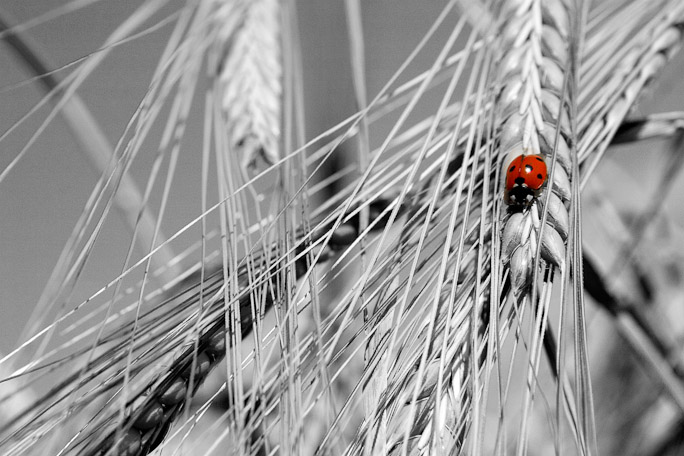 Lady of the Wheat
Whilst photographing wheat blowing in the wind this bright red lady bird caught my eye. The selective colouring helps the lady bird to jump out of this photograph, much as it did when it caught my attention at the time.
You can buy a photographic print or canvas print of "Lady of the Wheat" online here. Similar images may be available or specific images may be commissioned by contacting me.
Photograph Copyright Tim Jackson. A licence may be purchased to use this image online here.