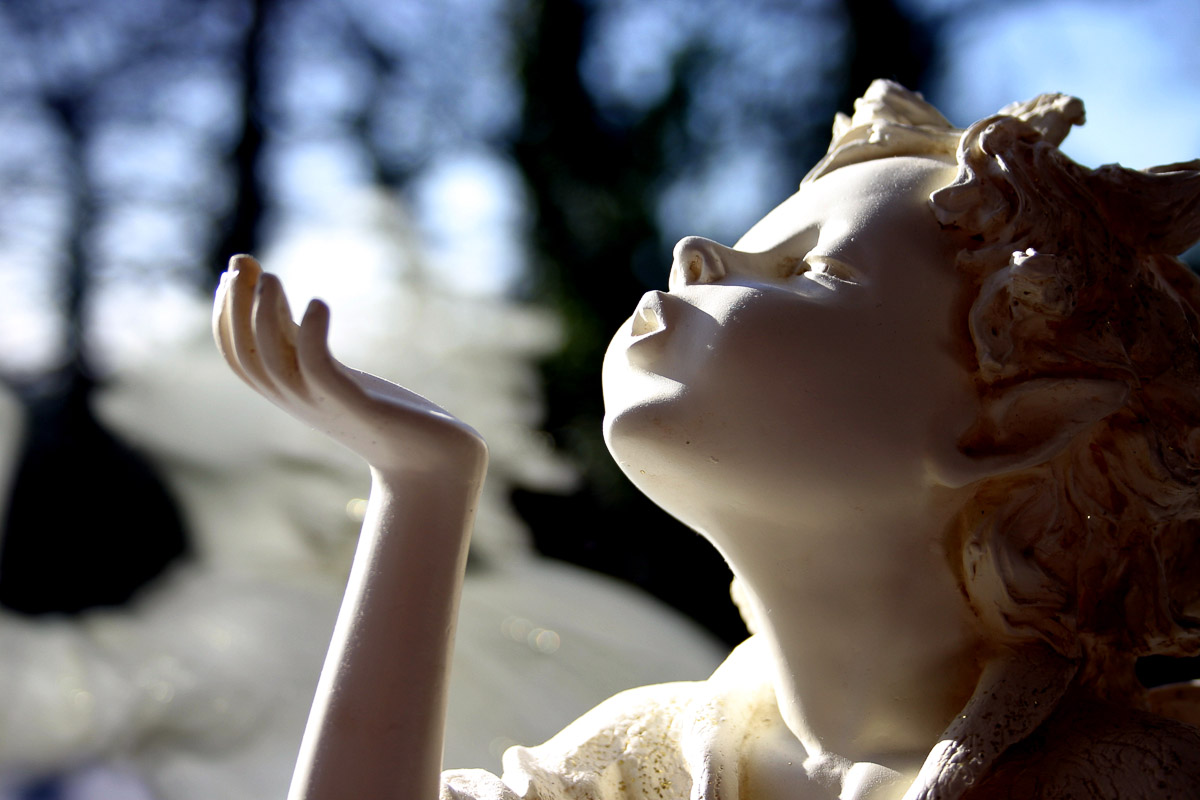 Winter Kiss
People are often surprised that this photograph is actually of a small cherub an nothing larger. This was one of the very first photographs I took with my Canon 300D and indeed my first SLR. The title comes from the fact that it was bitterly cold but sunny outside the day I took this, which is reflected in the blue background. The reflection in the window of the cherub adds an additional dimension to the photograph.
You can buy a photographic print or canvas print of "Winter Kiss" online here. Similar images may be available or specific images may be commissioned by contacting me.
Photograph Copyright Tim Jackson. A licence may be purchased to use this image online here.